We are very happy to announce monthly subscriptions for our reporting Web API ReportingCloud.
This highly requested, risk free, payment option enables you to subscribe to a ReportingCloud plan that gets auto-renewed every month until the subscription gets cancelled.
The monthly fee is charged to your credit card and you have access to your payment invoice right away in your online store account including an overview of all payments and the current subscriptions.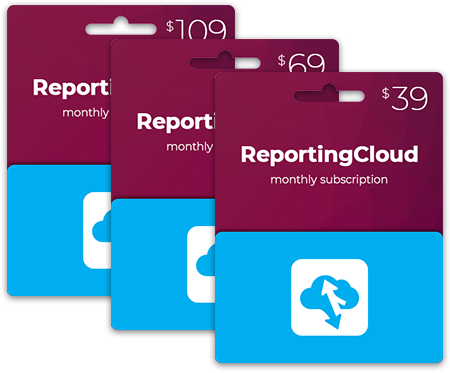 The following screenshot shows the Manage Products overview with current ReportingCloud subscriptions. You can see a valid subscription that gets auto-renewed. Using the Cancel button, you could cancel this subscription. If cancelled, this subscription can be used until the expire date and won't be renewed automatically.

You can still choose the annual subscriptions which saves you up to 15% depending on the plan.
Haven't tried ReportingCloud yet? Give it a try to create a free test account today.
Happy coding!