Generating agreements based on text block sections saves time and eliminates errors by including or excluding the proper content. By creating a master agreement with multiple, conditional text blocks or phrases, agreements can be effortlessly generated. This demo shows how to generate agreements based on user selection.
Creating the Master
In the first step, a master agreement will be created. In the demo, you can upload an existing MS Word document, create an agreement from scratch or use a sample agreement with pre-defined sections: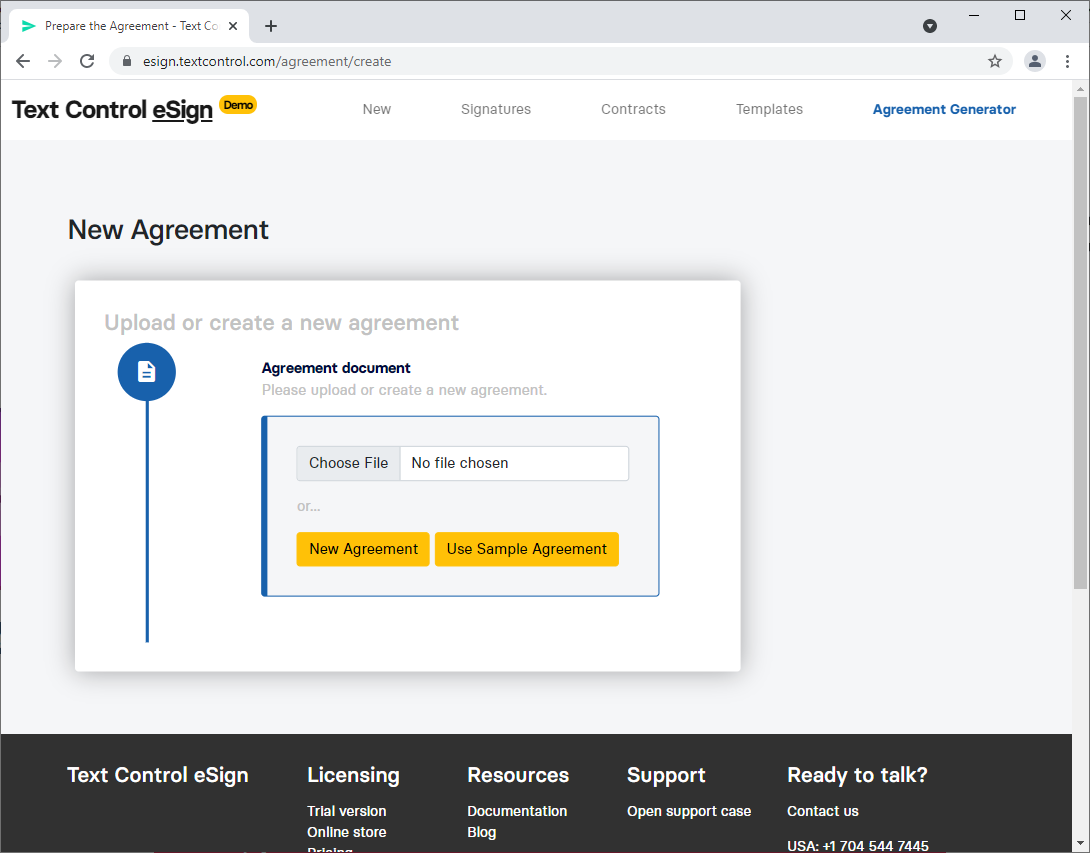 In this demo, we choose to use the sample agreement for demo purposes: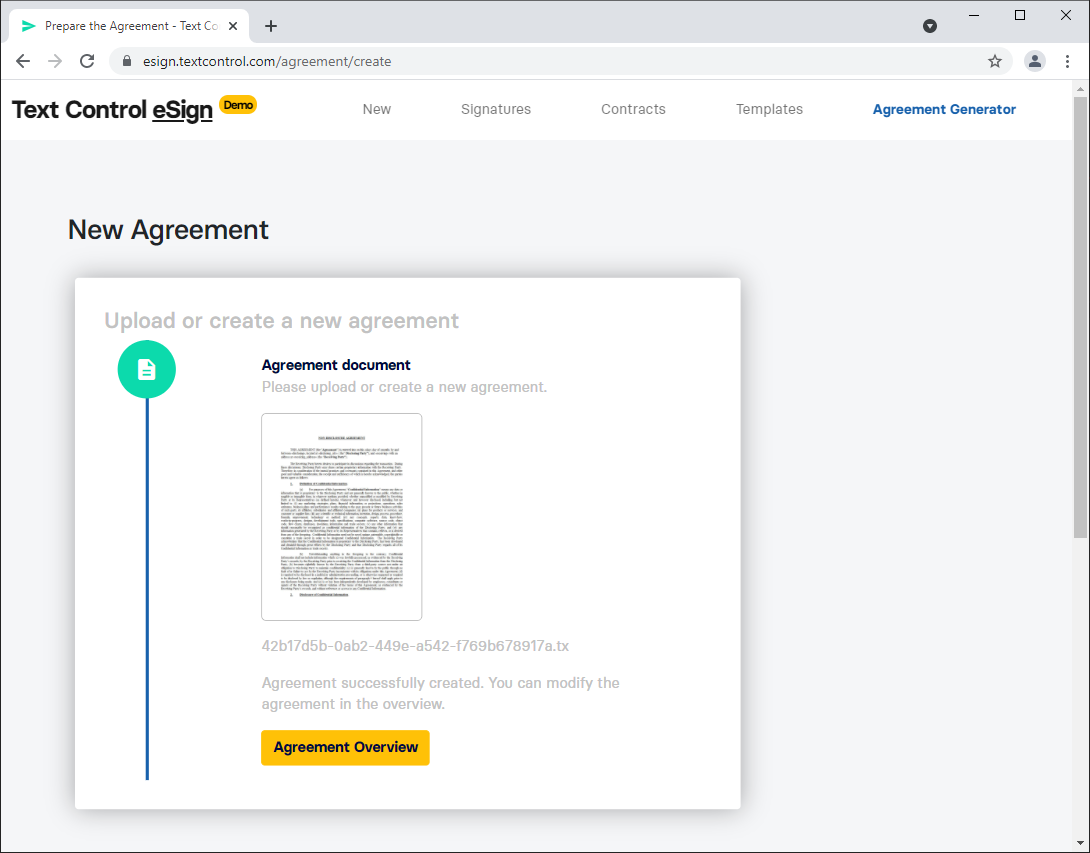 The sample agreement already contains text block sections, but we will add one more to show the workflow.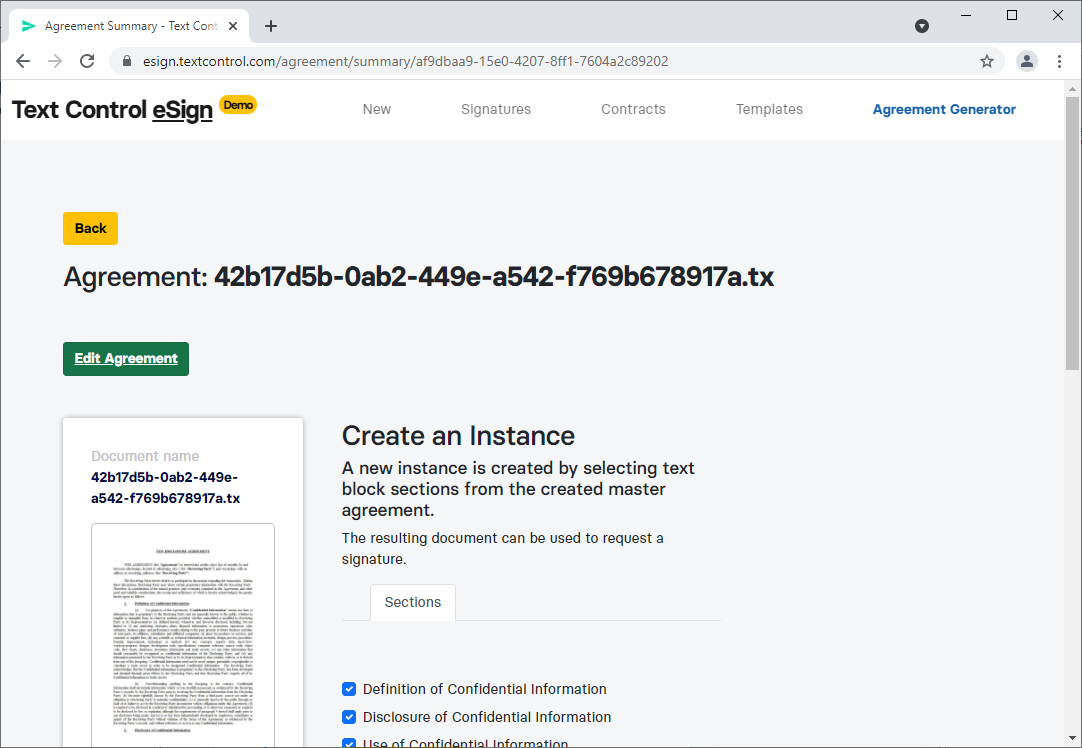 Editing the Master
By clicking on Edit Agreement, the Text Control Document Editor is opened. When clicking one of the various sections on the left hand side menu, the sections are highlighted: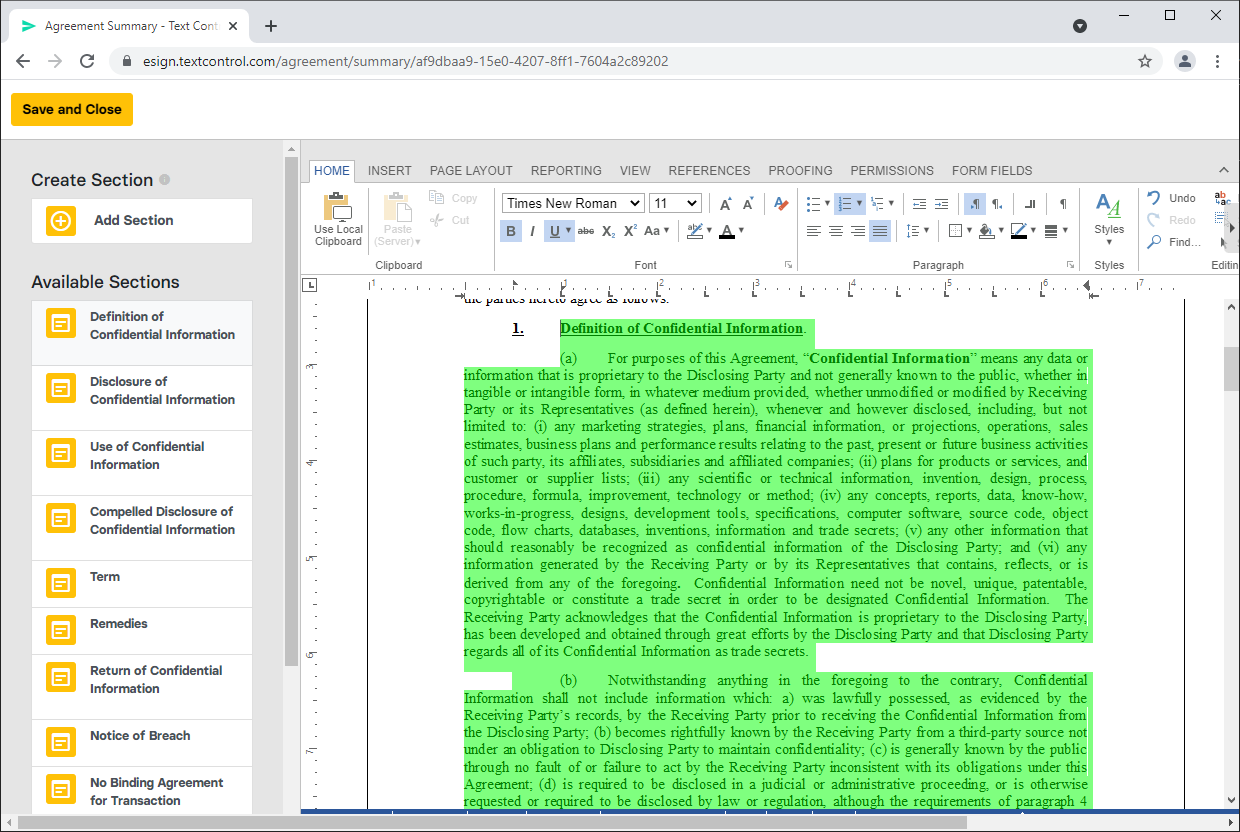 For demo purposes, we will add one more section to the agreement: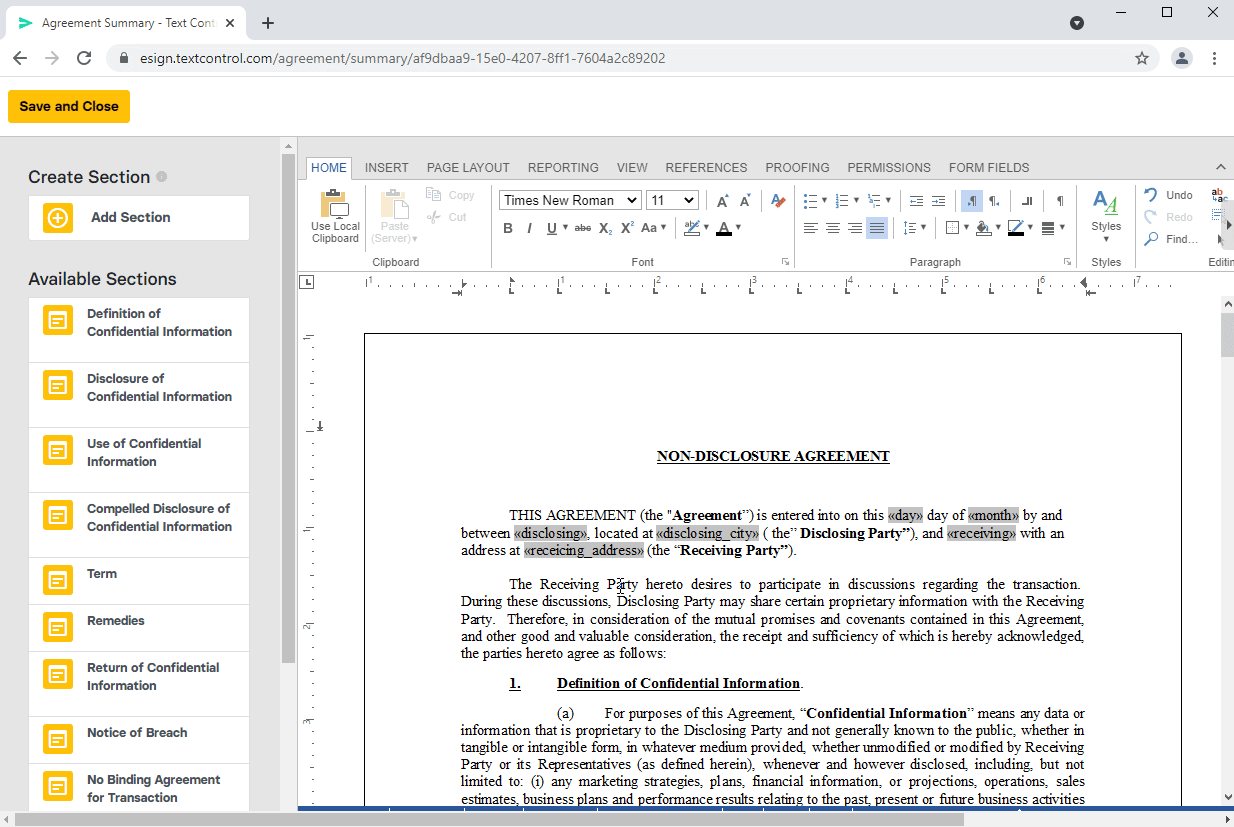 The section will be automatically applied to the complete paragraphs that are currently selected. After saving the master agreement, all sections are listed in the agreement overview: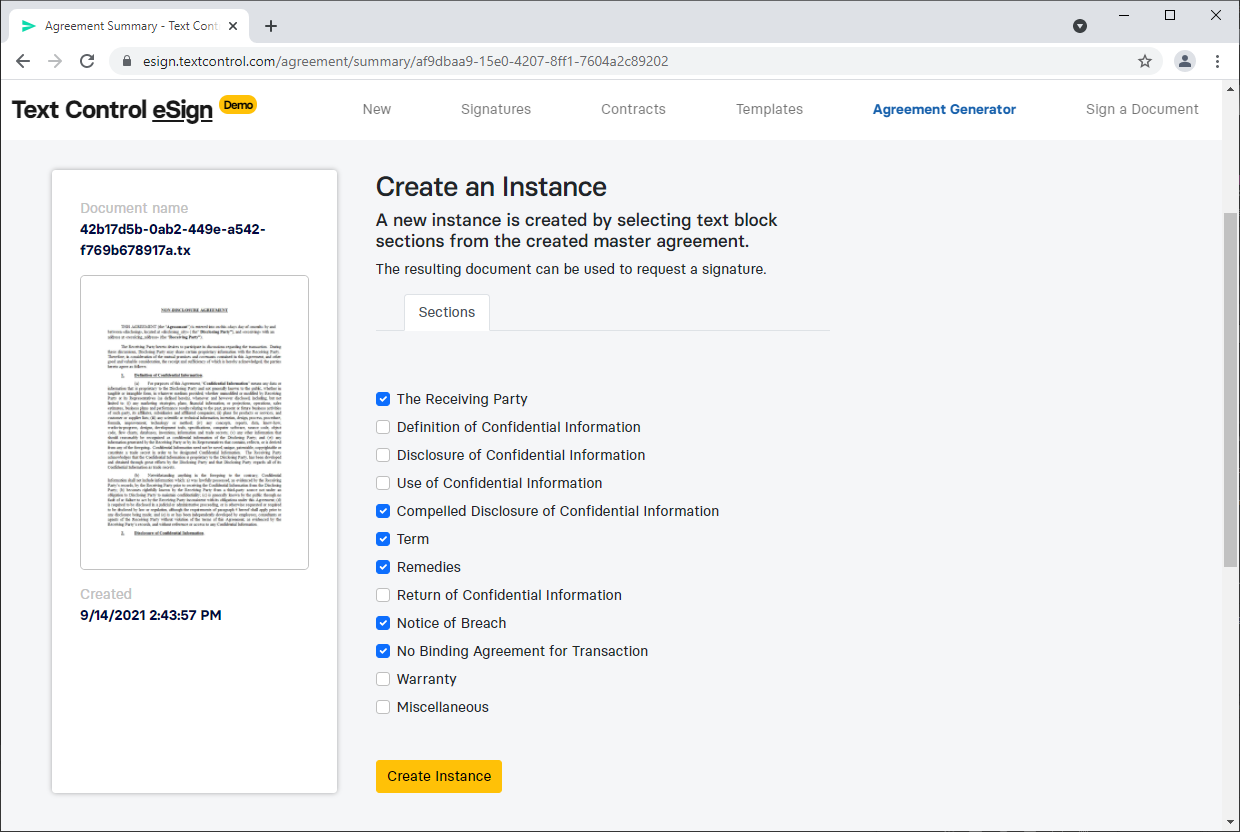 Selecting the Sections
The user can deselect sections that should be removed from the created instance of the master agreement. All selected sections will be included into the created document and can be transferred into a signature request: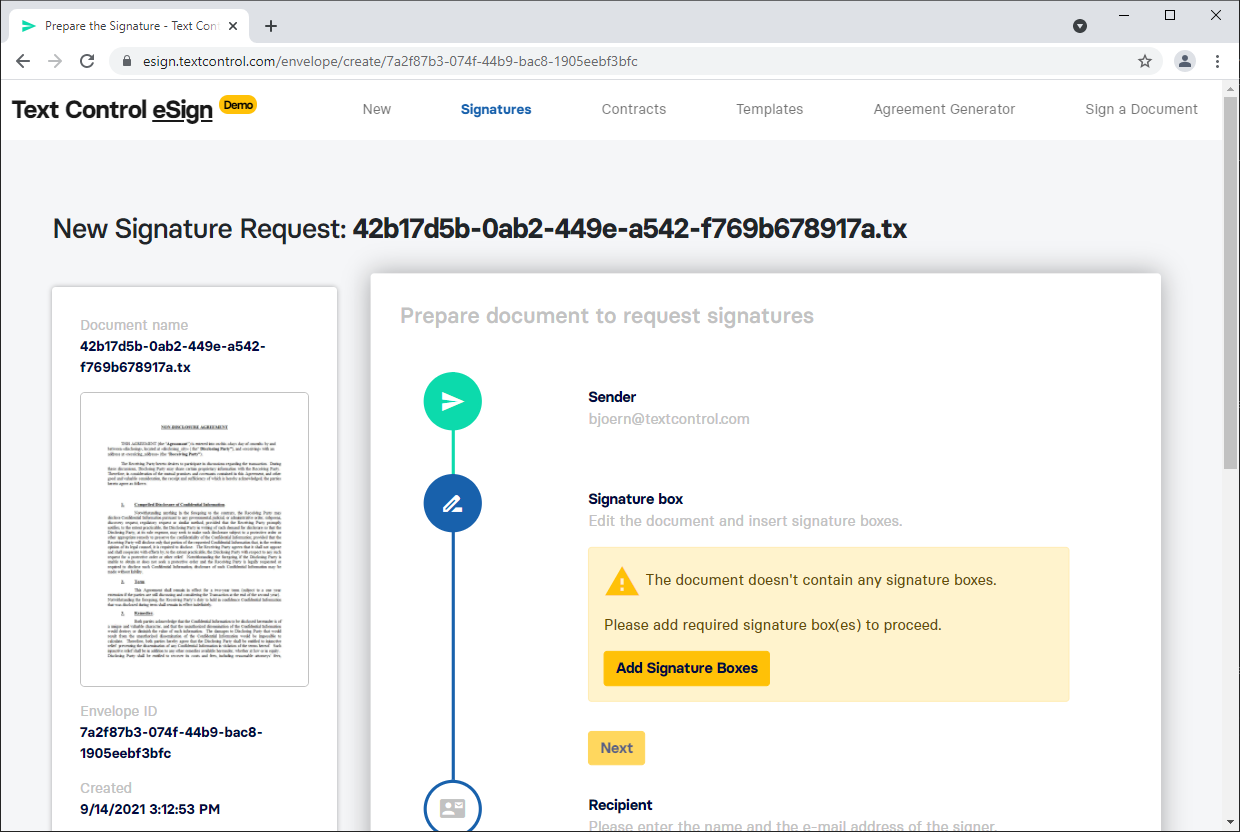 When opening the instance, you can see that all unselected sections have been removed: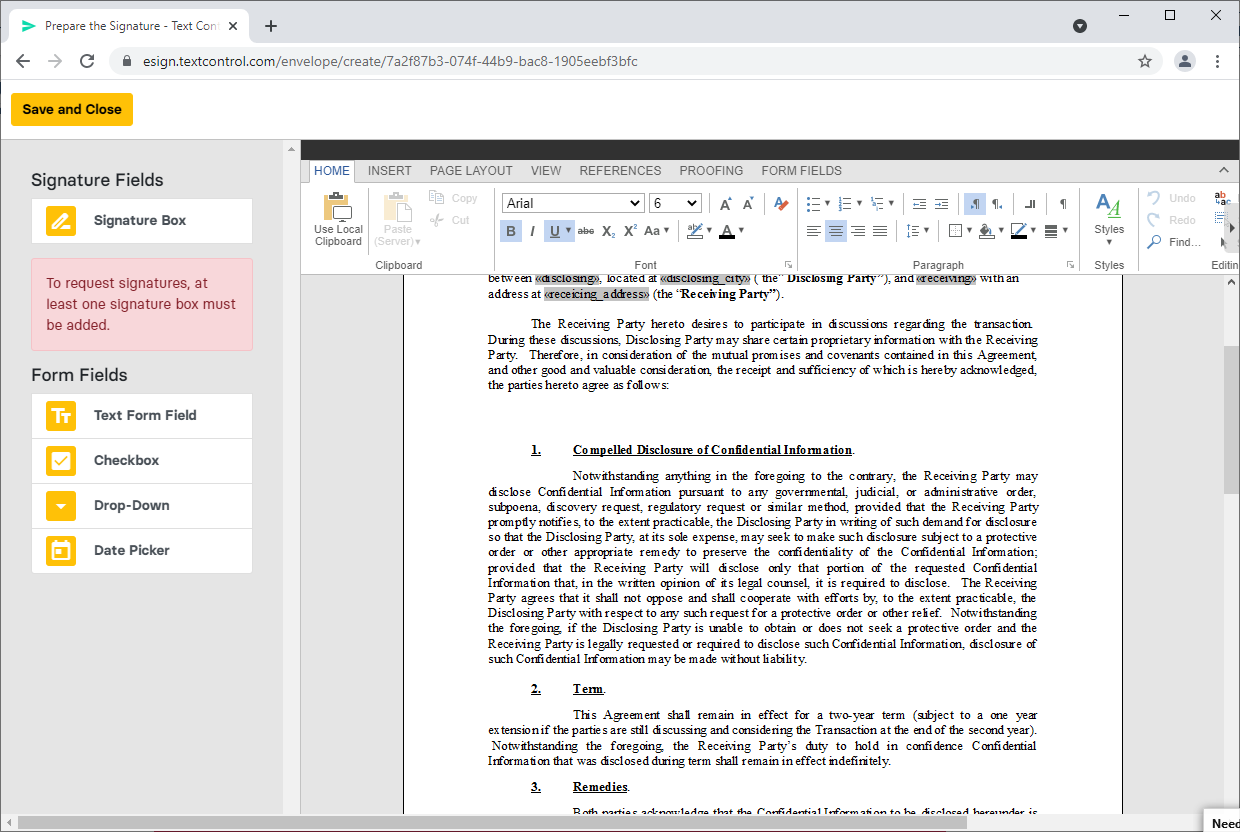 Online Demo
Try this on your own using the Text Control eSign demo: