2D and 3D chart objects can be added to documents and merged with data using the reporting framework MailMerge. The chart layout tab was part of our sample TX Text Control Words and in version X15, it will be extracted as an improved version that can be used as an out-of-the-box ribbon tab directly in your TX Text Control-based application.
The chart insert drop-down button has been redesigned and is inspired by the chart types available in MS Word.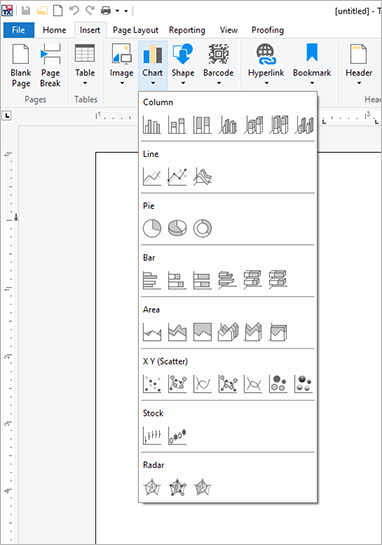 When a chart object has been inserted and selected, a new ribbon group Chart Tools is available in the TX Text Control ribbon: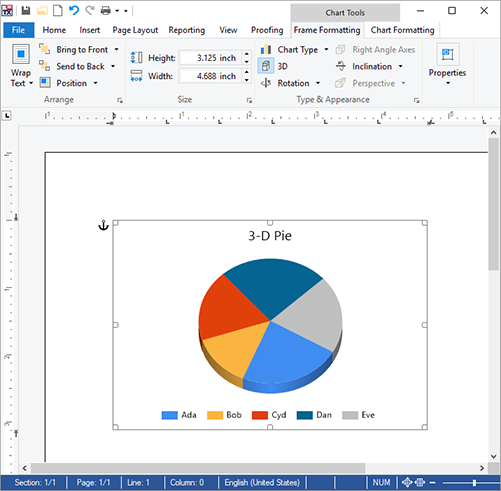 In the Frame Formatting tab, typical frame based object layout settings can be adjusted such as position, text wrapping and size. Additionally, in the Type & Appearance group, the chart type can be changed and additional 3D settings are available.
The chart type drop-down shows only available types based on the current settings and chart data: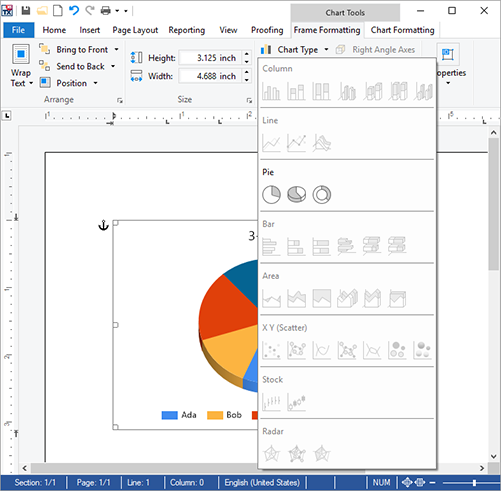 The Chart Formatting tab contains groups to set the labels, titles and axis settings such as interval and gridlines: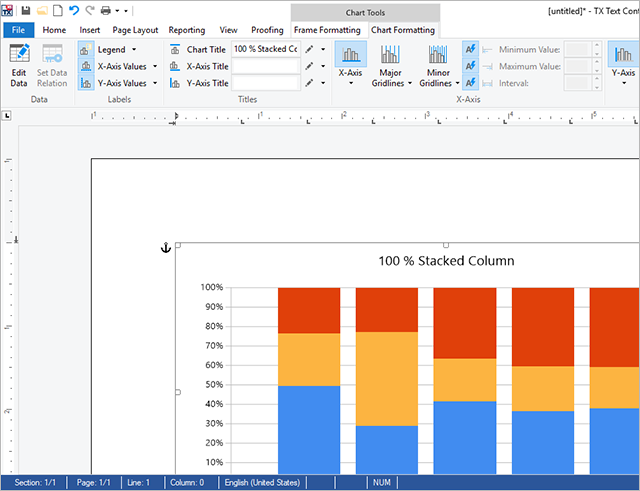 The interface enables users to specify the width, color and appearance of each title caption, gridline and value: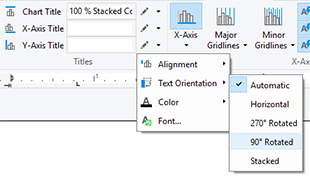 The chart layout ribbon tab works automatically with the attached DataSourceManager. Available data relations can be used to set the data source for the chart object: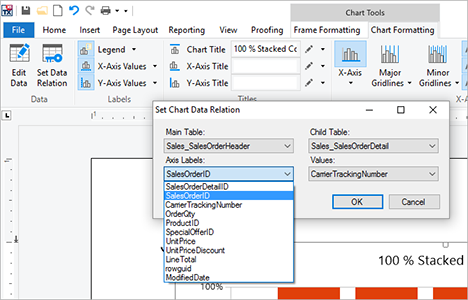 Stay tuned for more features of X15!