Currently, we are working on new features for version 30.0 that is planned to be released in Q4 2021. Besides the new features, the online document editor will receive an improved ribbon design and additional sidebars.
The following screen video shows the new ribbon style with animated hover effects for the various ribbon tabs.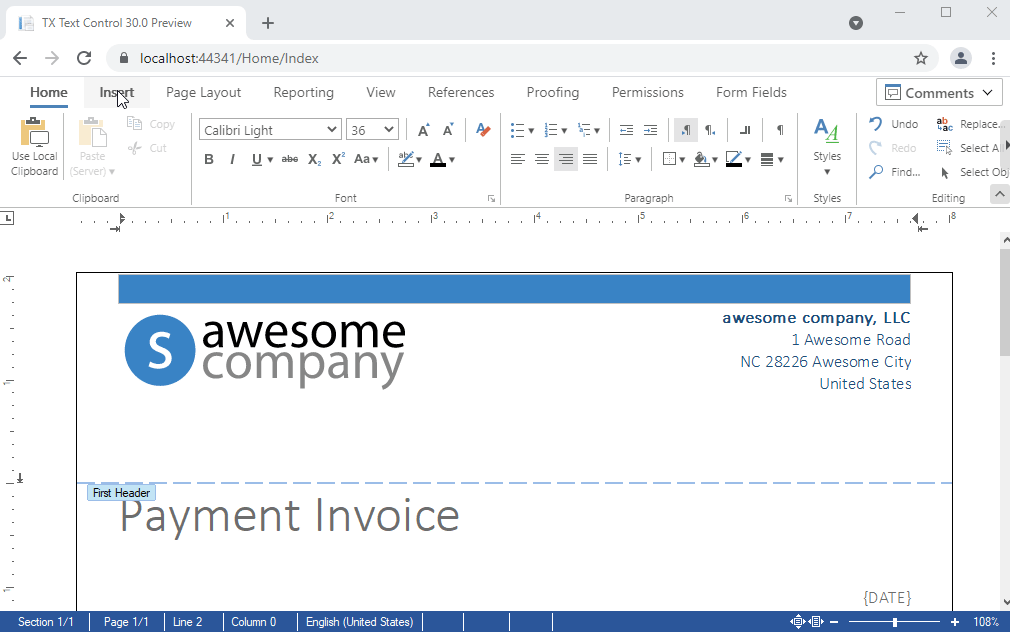 This new design gives a better, clean overview of the menu when the ribbon is minimized:

A new button in the upper right corner enables users to toggle between specific sidebars: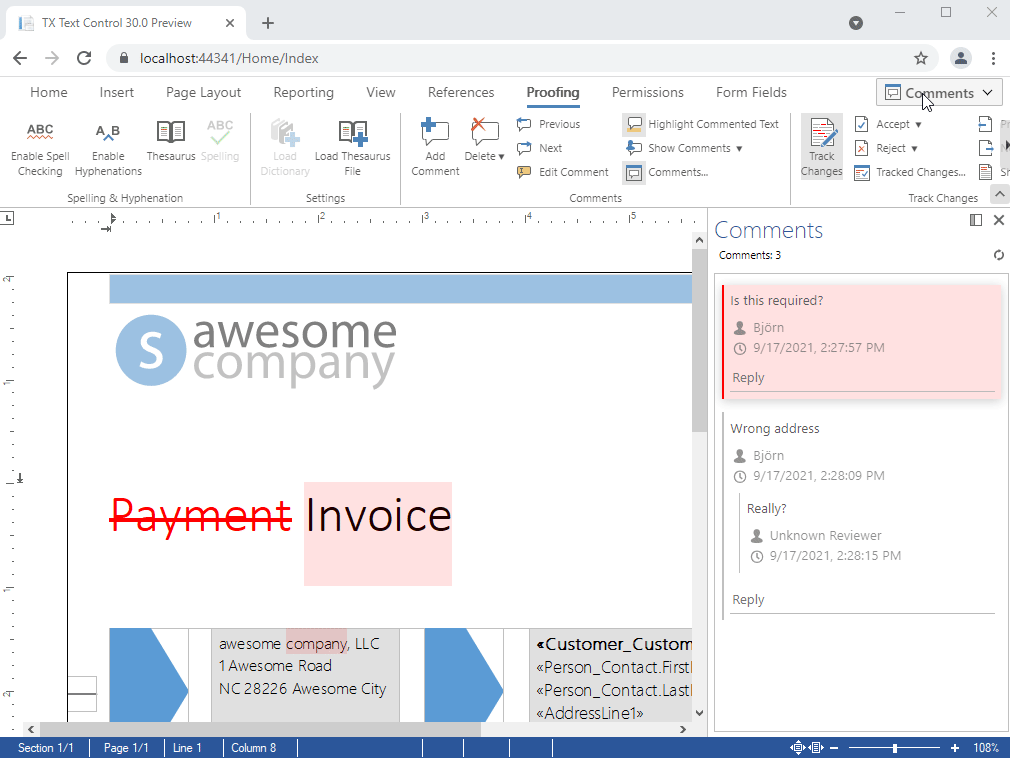 In the above screen video you can also see two new sidebars: Field Navigation and Comments. The Comments sidebar belongs to the new comments feature that will be part of version 30.0. The comments are compatible to MS Word and can be added to any range of text in any text part. The same user management is used like for tracked changes or document protection and multiple users can reply to existing comments.
The new sidebar can be used to navigate, modify and delete the existing comments: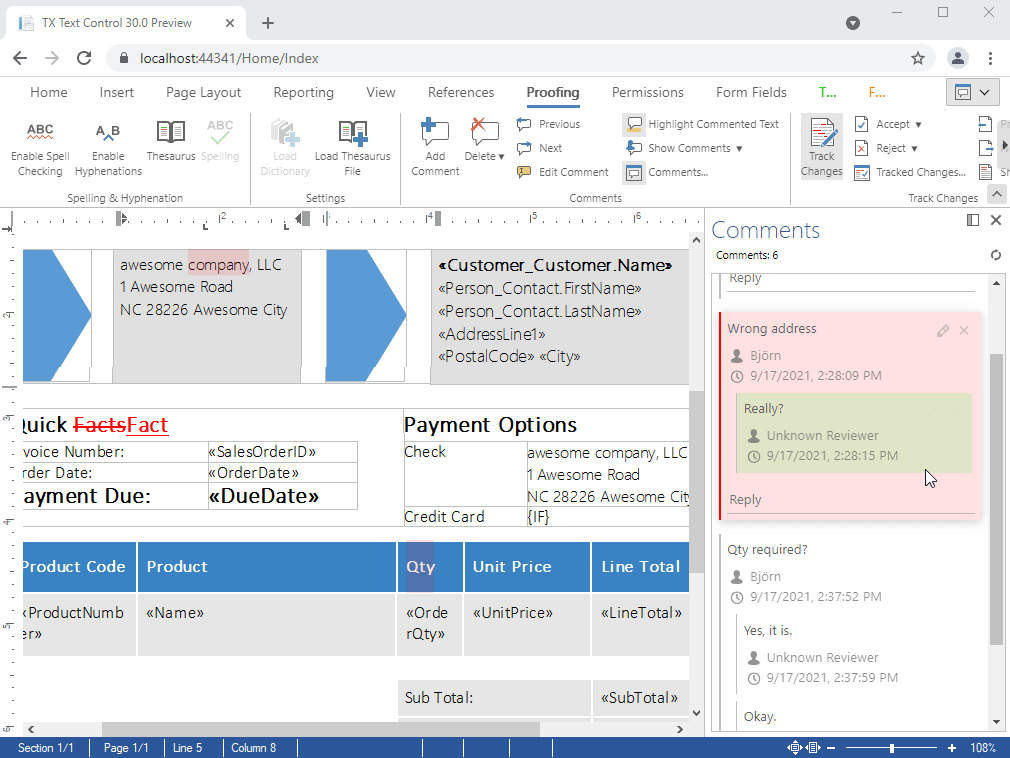 Stay tuned for more features and improvements of TX Text Control 30.0.