We just published a live preview demo that uses a very early beta version of TX Text Control 30.0 to showcase some of the new features, functionality and style of the next version.
You can view this demo live here:
https://preview.textcontrol.com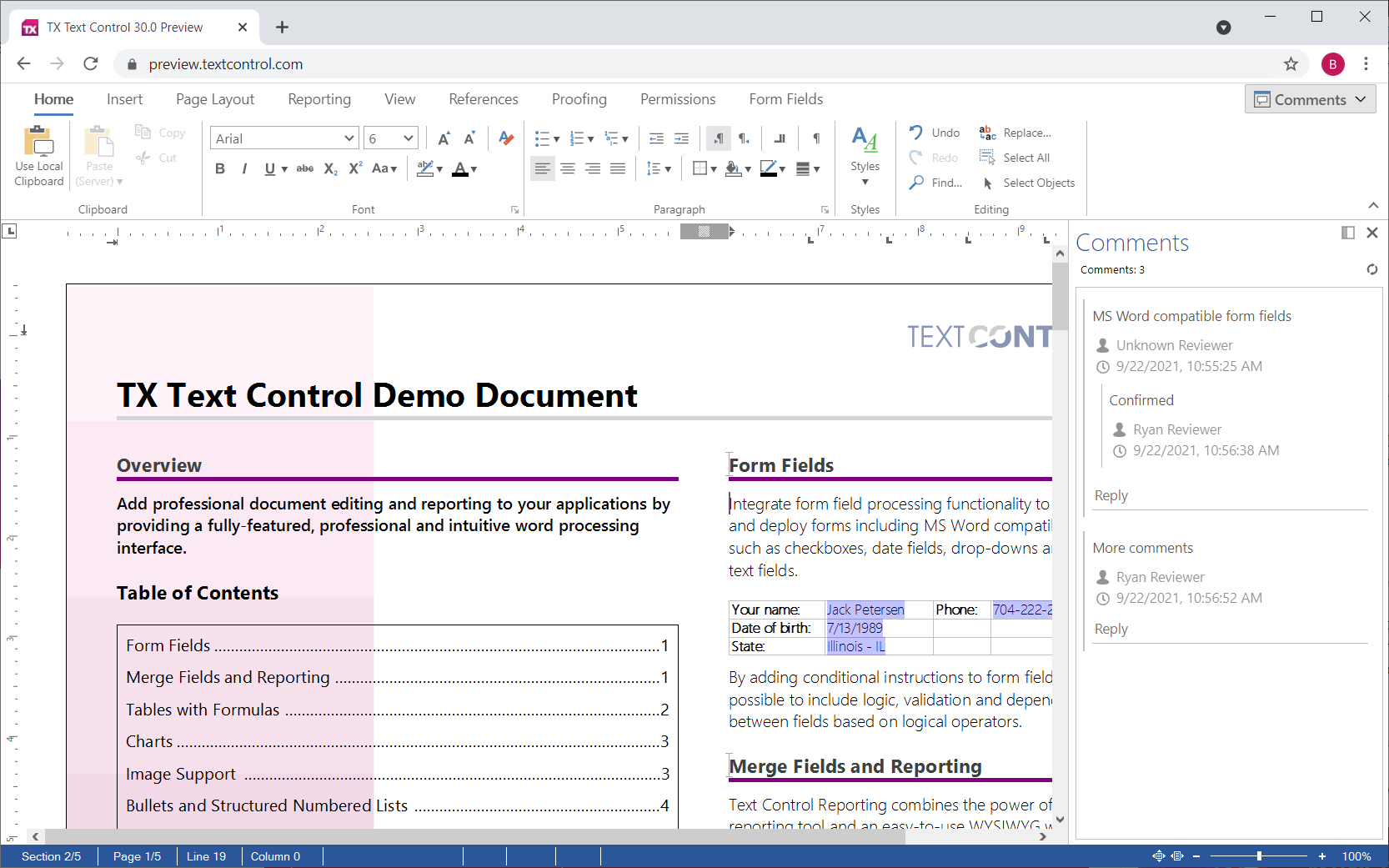 We will update this demo constantly with new internal beta versions. In the current version, you can get a preview of the following new features:
MS Word compatible comments
New sidebar concept including the a comments sidebar
New ribbon style
SVG image support
Feel free to play with the demo and let us know what you think!