Checkboxes are probably the most commonly used selection elements in paper and web-based forms and questionnaires.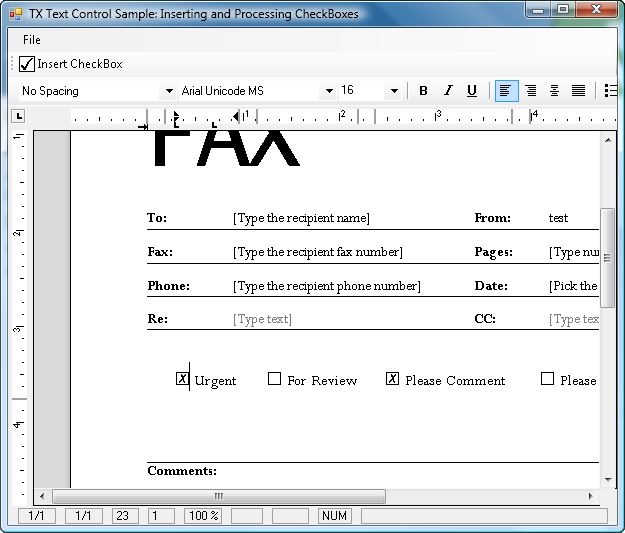 Inspired by a customer's project, I built a small sample that shows how to insert and process MS Word compatible checkbox form fields using TX Text Control .NET for Windows Forms.
Download the sample from GitHub and test it on your own.