Starting with TX Text Control .NET 31.0 Service Pack 1, our sample applications for all TX Text Control .NET products are hosted on GitHub. This is the first step of our modernizing process for deploying these sample applications. They are currently installed with the setup application of their corresponding TX Text Control .NET product.
Repository Structure
The main repository contains a README file that provides an overview of TX Text Control .NET and lists all links to the following .NET sample repositories: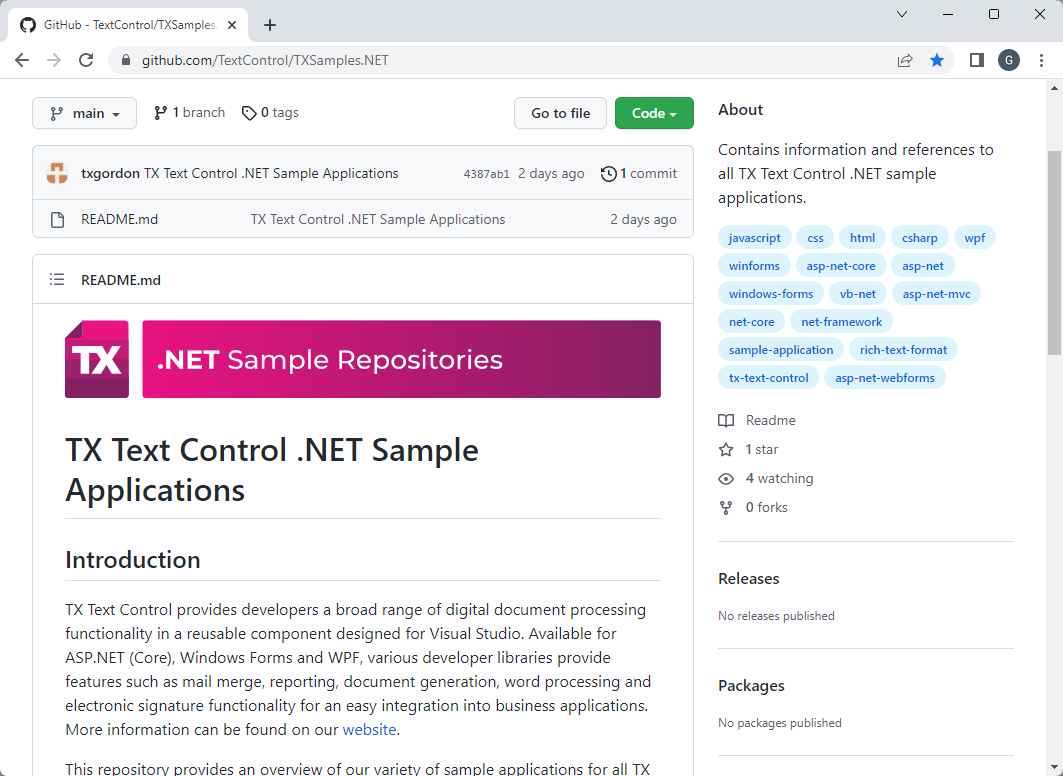 They are categorized into our three supported .NET products and the programming language of choice. Due to that approach, it is possible to clone the code for your product and language only.
Repository Content
The five repositories listed above contain a README file plus the samples corresponding to each individual repository title.
Their README files are structured similarly to the main repository README. Additionally, they describe each sample category within in a few sentences.
The sample applications are equivalent to those installed by the setup into the Documents folder by default. Additionally, Windows Forms and WPF sample applications are now available for .NET 6 too.
What's Next?
We're currently planning for these repositories to
replace the InstallShield Wizard sample installation option and
integrate them into the Text Control Help Center
in future versions of TX Text Control to provide you always with the latest version of our official sample applications.