Double underlining in accounting is used to indicate a grand total. Typically, double underlining appears in the figure at the bottom of a table column in an invoice or a financial statement and indicates the end of a specific accounting procedure.
Grand Total
For example, an invoice showing sold line items would use the double underlining under the grand total for all line items including taxes: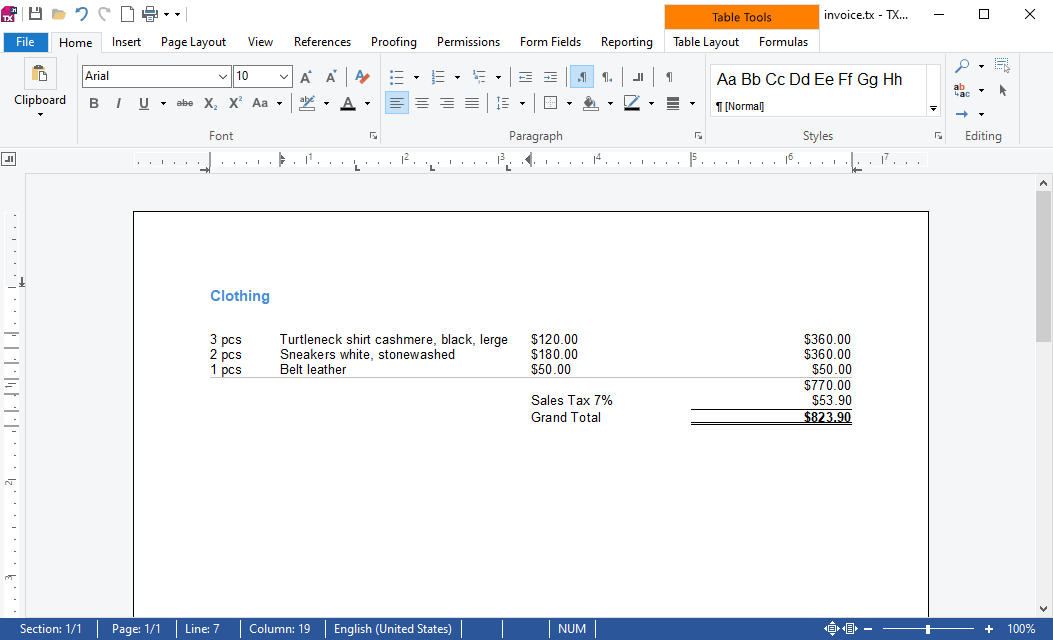 Single underlining in accounting is generally utilized to indicate a subtotal. In the invoice example, the single underlining would be applied to the subtotal before taxes.
In newer invoices, typically other formatting options such as bolding or frames are used to indicate the grand total. But the traditional accounting double underlining is still often used in financial statements.
Tab Stops and Font Underlining
To setup an invoice template in TX Text Control, a combination of table cell borders and font underlining can be used to realize the double underlining.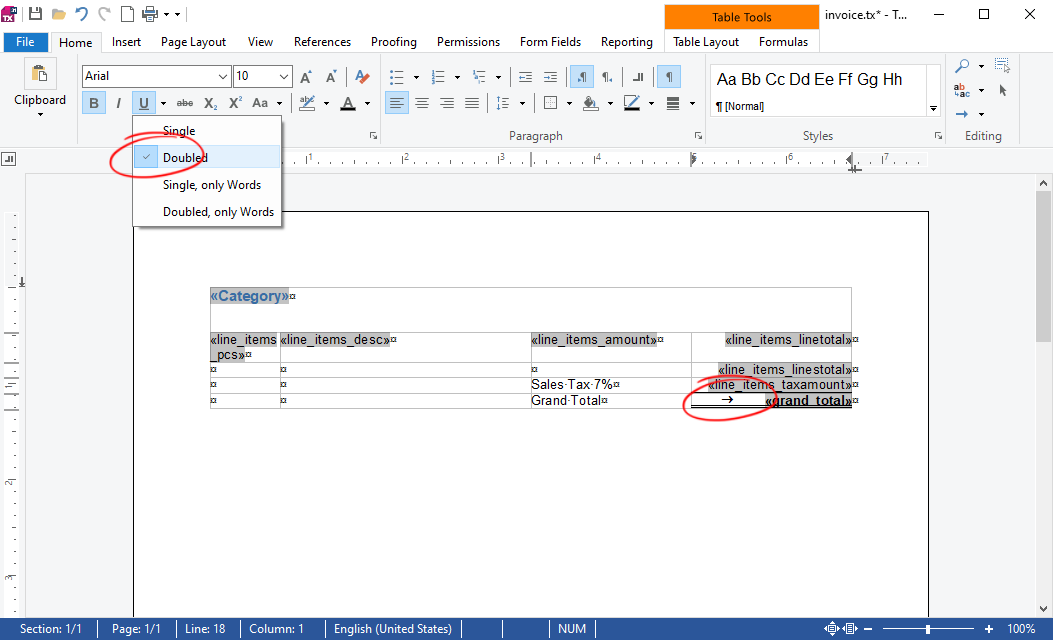 Setup Formatting
In the above screenshot, you can see the template that uses a combination of tab stops and font underlining in the grand total table cell. In order to create such a formatting, set the input position inside the table cell and remove all existing tab positions. This can be done by clicking and holding the tab position in the horizontal ruler bar to drag it of the ruler bar area: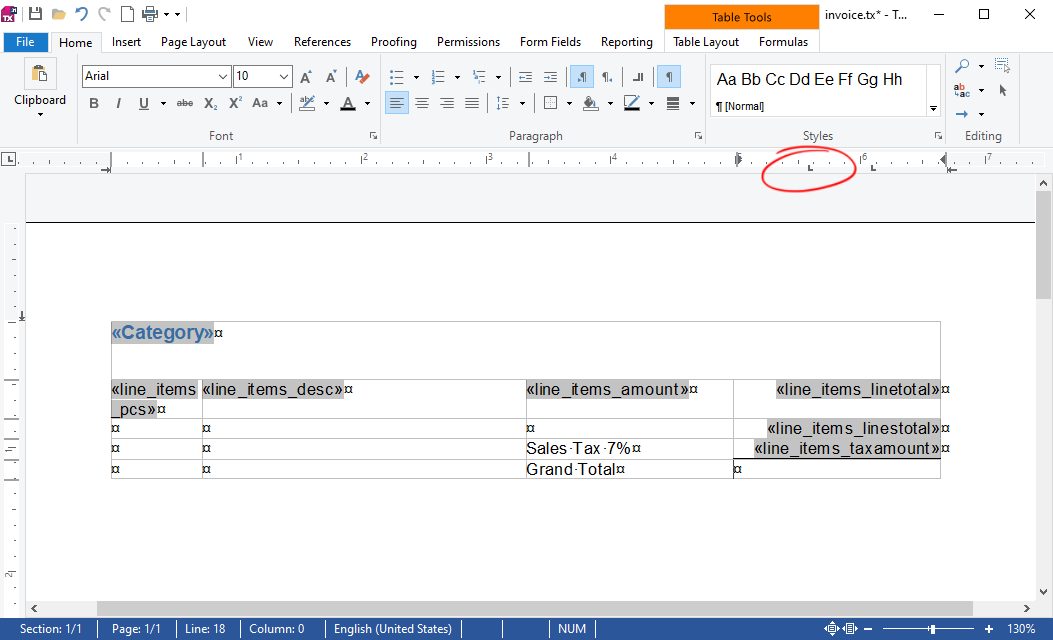 Then choose Doubled from the Underline option in the Font ribbon group: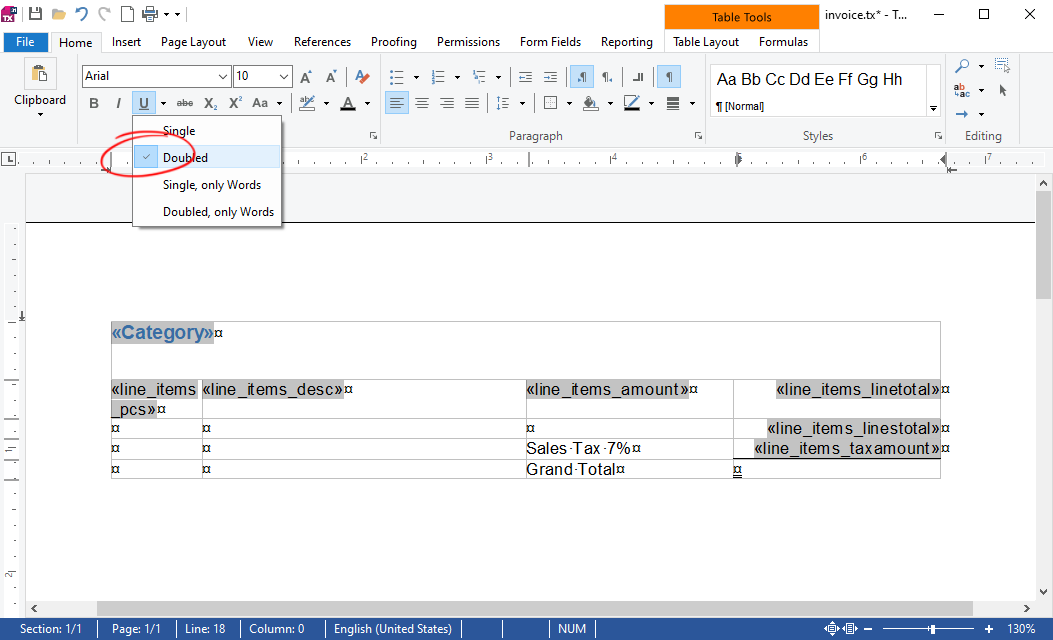 Select a right aligned tab from the ruler bar and insert this tab position at the cell location: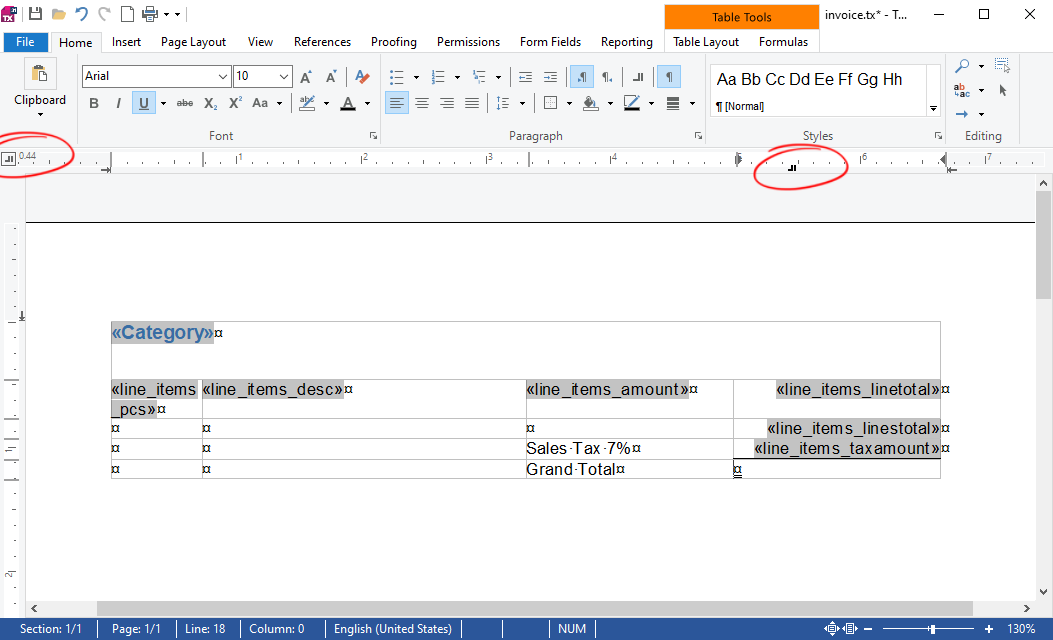 As the last step, insert a tab position into the cell by pressing CTRL+TAB and insert text or a merge field after it: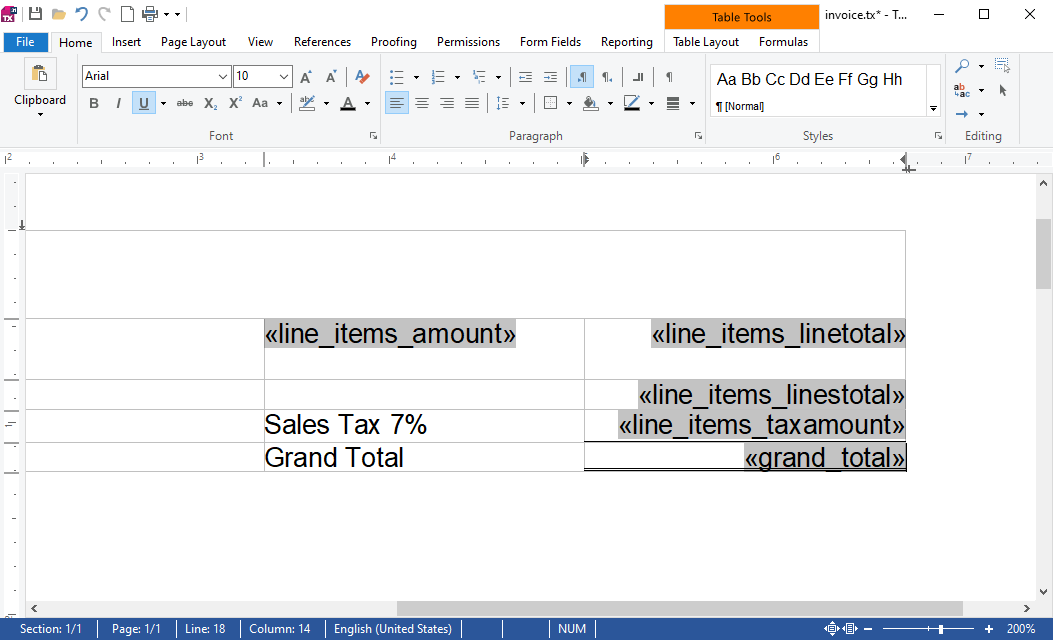 As a result, the complete table cell will be formatted with double underlining to indicate the grand total at the end of the calculation.