We just released additional samples to our new demo explorer and published it to a new home: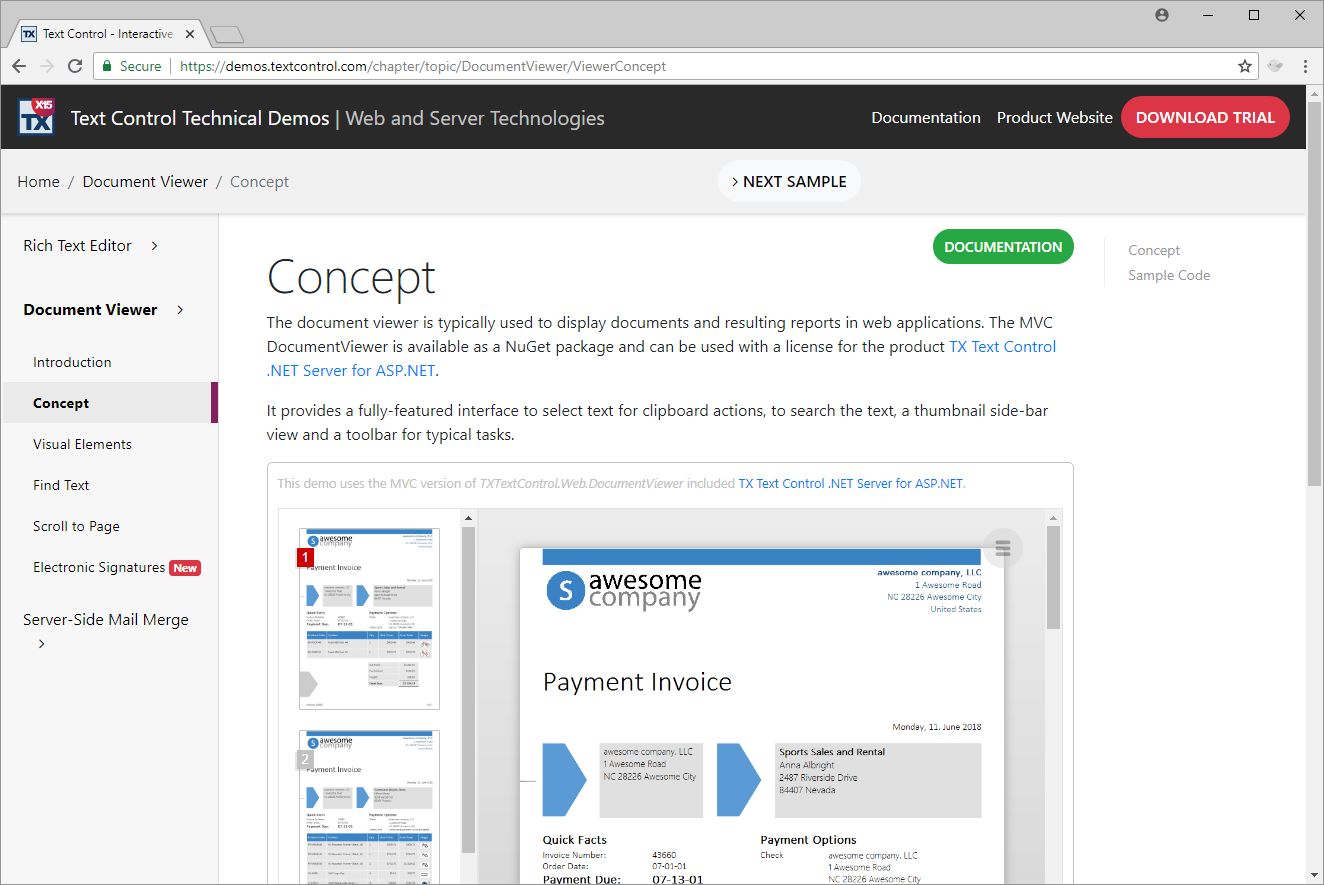 The basic idea of the demo explorer to is showcase major features, typical use-cases and functionality of TX Text Control products. All samples that are shown come with ready-to-copy source code that can be directly tested in your own applications when evaluating TX Text Control.
All required source code parts are listed in the source code tab pages divided by components such as Model, View, Controller and JavaScript: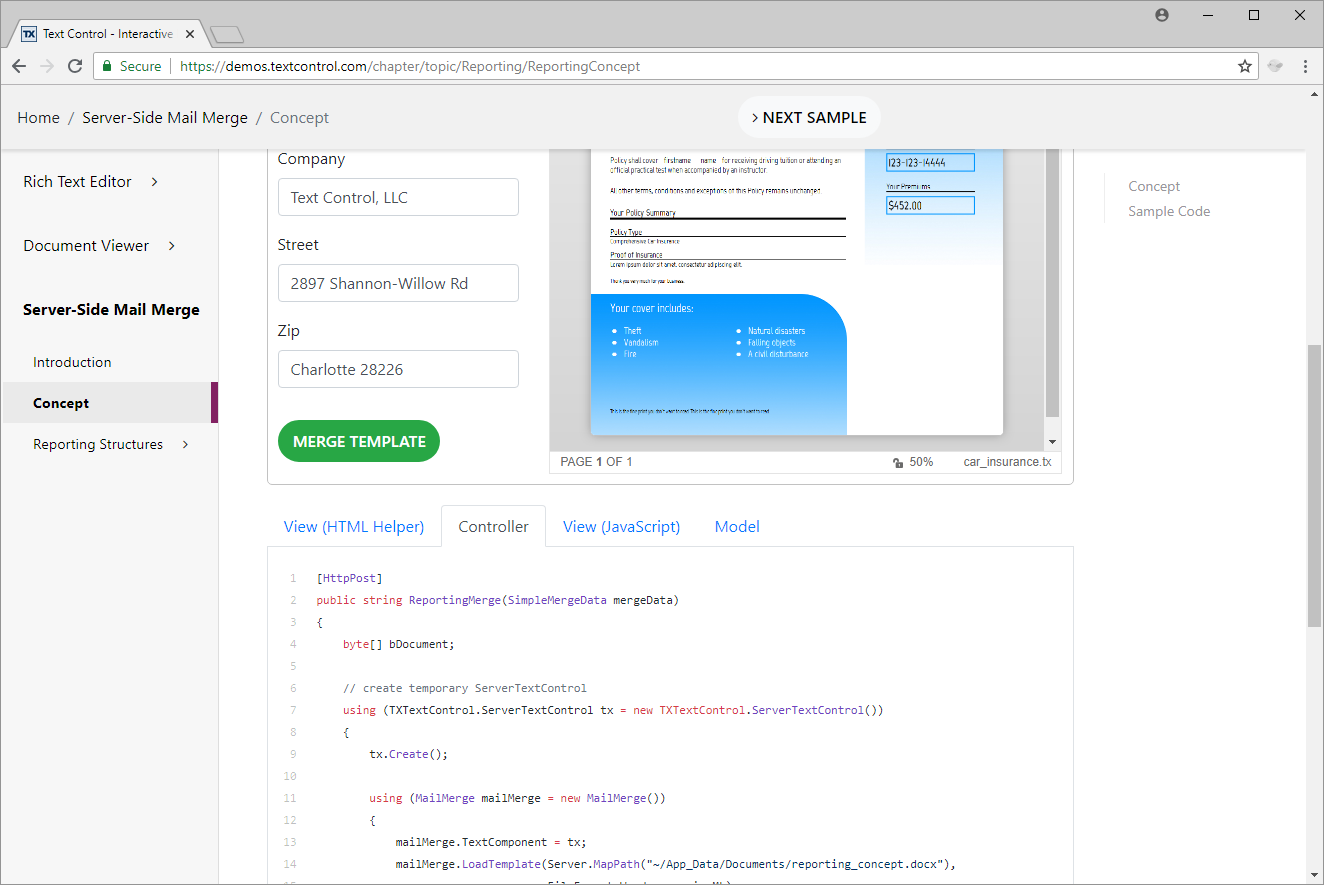 We added two more sample sections: Document Viewer and Server-Side Mail Merge. The Document Viewer samples show how to load documents, customize the viewer and how to sign documents electronically. The Mail Merge samples demonstrate reporting features such as merge blocks, conditional sections, merging barcodes and images.
Check out the demo explorer to see this in action: