In today's processes, barcodes are included everywhere: Invoices, delivery notes or boarding passes. Barcodes are used to store digital data on paper that can be acquired easily for further processing using laser-based scanners, cameras or mobile phones.
Barcodes can close the gap between online business processes and the paper oriented world. Consider a QR Code on an electricity bill. The QR Code contains a direct payment URL with parameters containing customer details, the invoice number, the amount or simply a generated ID for this specific transaction for an easy payment experience. The recipient simply scans the QR Code with his smartphone which opens the payment portal of the electricity provider automatically. The following document shows a sample electricity bill with a QR Code: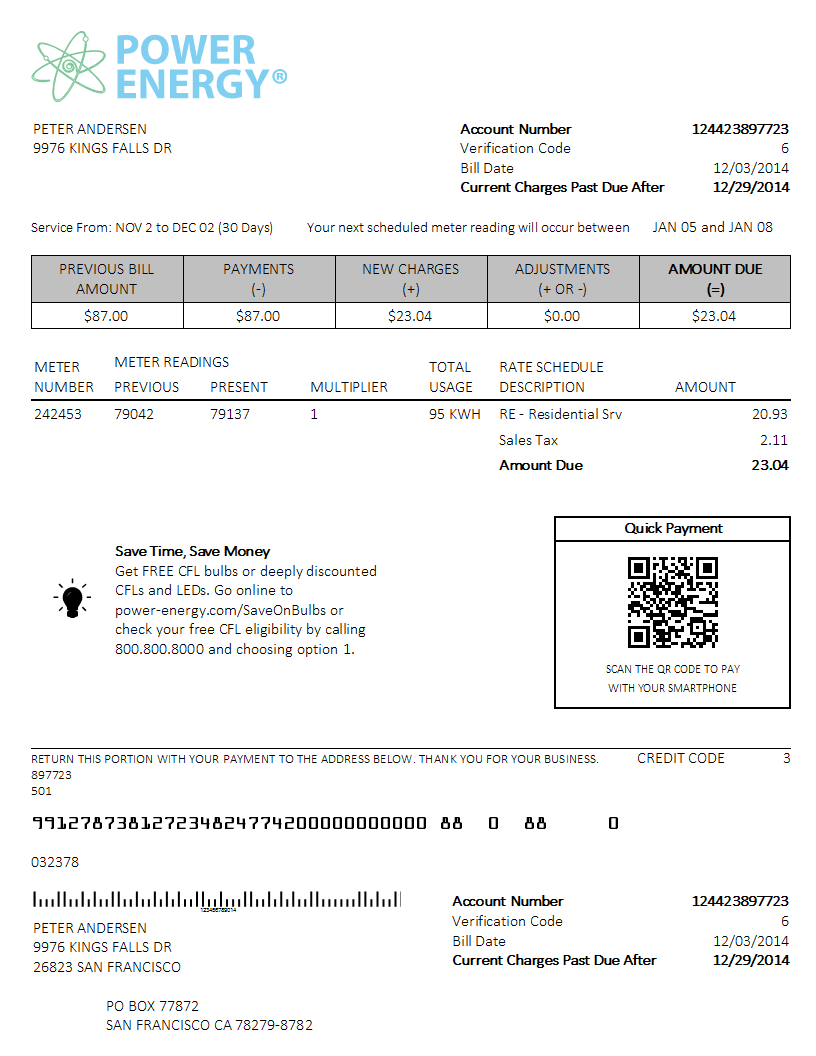 Invoices of several ERP (Enterprise Resource Planning) systems already have barcodes to encode invoice data such as product codes, amounts and customer data.
Here are two facts of how companies are using PDF documents such as invoices according to a study from AIIM:
77% of invoices that arrive as PDF attachments get printed.
16% of PDF invoices get printed and scanned back in.
To increase productivity, ERP systems use QR Codes or other 2D barcodes to encode important data for an easier and an accurate data import. Mistakes happen when scanning those documents (Sample: Xerox scanners alter numbers in scanned documents) or when keying in those numbers manually. Such a barcode could contain a checksum or the complete invoice data in a specific encoded form to avoid errors.
TX Text Control in combination with TX Barcode can be used to create those documents in a very easy way in your .NET based application. Download your trial version today and do your own tests.