TX Text Control comes with pre-configured dialog boxes to select and insert local images into a document. This article shows how to implement an extension method to use a custom dialog to insert images.
Extension Method
The following extension adds a method CustomDialog to the ImageCollection
╰ TX Text Control .NET for WPF
╰ TXTextControl Namespace
╰ ImageCollection Class
An instance of the ImageCollection class contains all images in a Text Control document or part of the document represented through objects of the type Image. .

This method accepts 3 parameters:
Parameter

Value

Type
Value description
preferredFormat
String
The preferred format that should be pre-selected. Sample: "*.png".
showAll
bool
Specifies whether an additional "All Supported Formats" option should be added to the list.
openFileDialog
OpenFileDialog
An OpenFileDialog object that can be pre-configured for additional customization.
Extension Method Usage
The following code opens a custom dialog with the preferred format PNG and without the All Supported Formats option: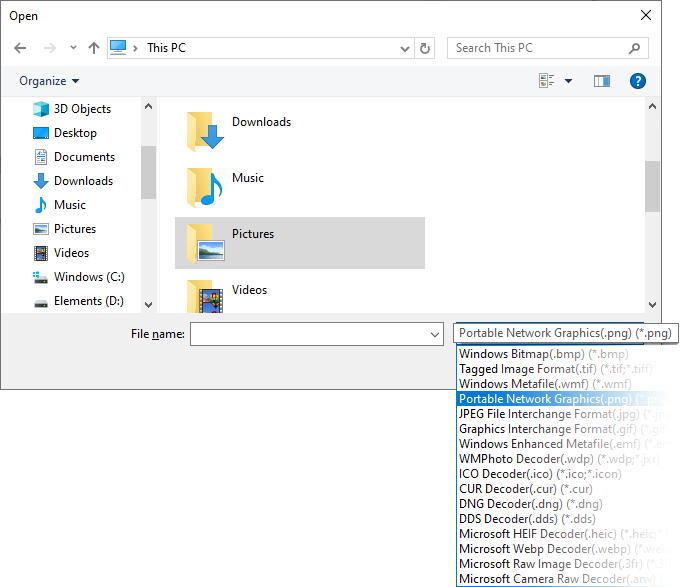 The following call opens the dialog with the All Supported Formats option:

If you want to change the title, the default directory and other options, you can pass a pre-configured OpenFileDialog to the CustomDialog method: