We just published a new quickstart tutorial that shows how to create a .NET Core ASP.NET MVC application from scratch using ReportingCloud.
It uses a sample template from the Sample Template Gallery and creates a PDF document which is returned to the browser.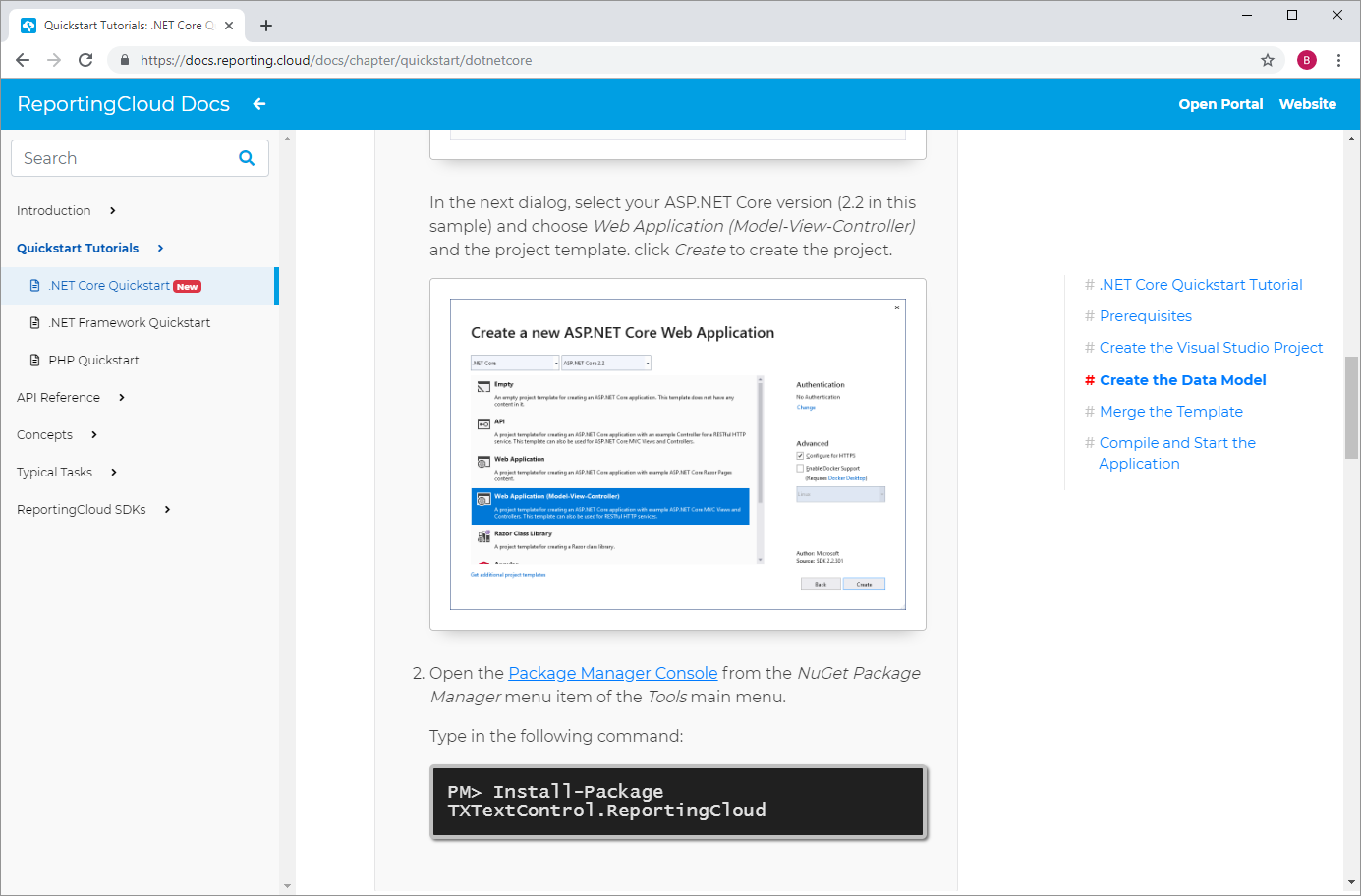 Read the complete tutorial in the online documentation at docs.reporting.cloud.