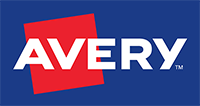 AveryTM labels provide ready to use, peel-off address labels and full-sheet mailing labels for laser and inkjet printers. The different available sizes of Avery labels became the de facto standard for printing labels.
With Text Control Reporting, printing on Avery labels is very easy. Thanks to the fact that TX Text Control is compatible to MS Word, you can reuse the available MS Word templates and use them as the reporting template.
In order to use the MailMerge features including repeating merge blocks, we published some sample templates for standard Avery labels. The tables and margins are designed to fit perfectly onto the Avery label sheets.
The template consists of one table row with three content columns. The complete table row is repeated as part of a merge block and at the end of the first two cells, a NEXT field is used to increase the current data row.

Open the shipped template designer TX Text Control Words and load one of the published templates (see table at the end of this article).

Select Load Sample Database from the Data Source group of the Mailings ribbon tab.

Select Customer_Customer as the master table using the drop-down button Select Master Table.

Click on Preview Merge Fields to start the merge process.
The resulting, pixel-perfect document can be printed directly using TX Text Control or exported to PDF or any other supported format. Below is a screenshot of the resulting full page label document: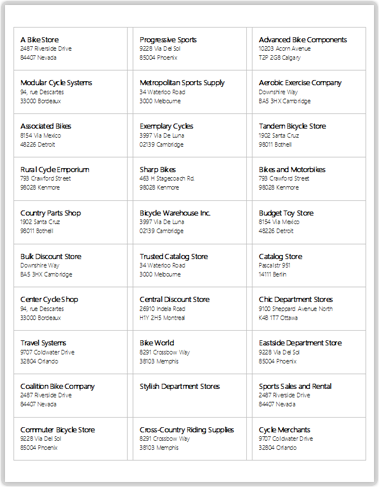 The following table lists the prepared sample templates for Avery label sheets: