The setup of a typical NDC conference already differs from other developer events in our industry. In addition to high quality content and high profile international speakers, NDC Oslo, for example, offers food throughout the day, coffee baristas serving all kinds of coffee for a long conference day, and attendee parties in the evening with live bands and entertainment.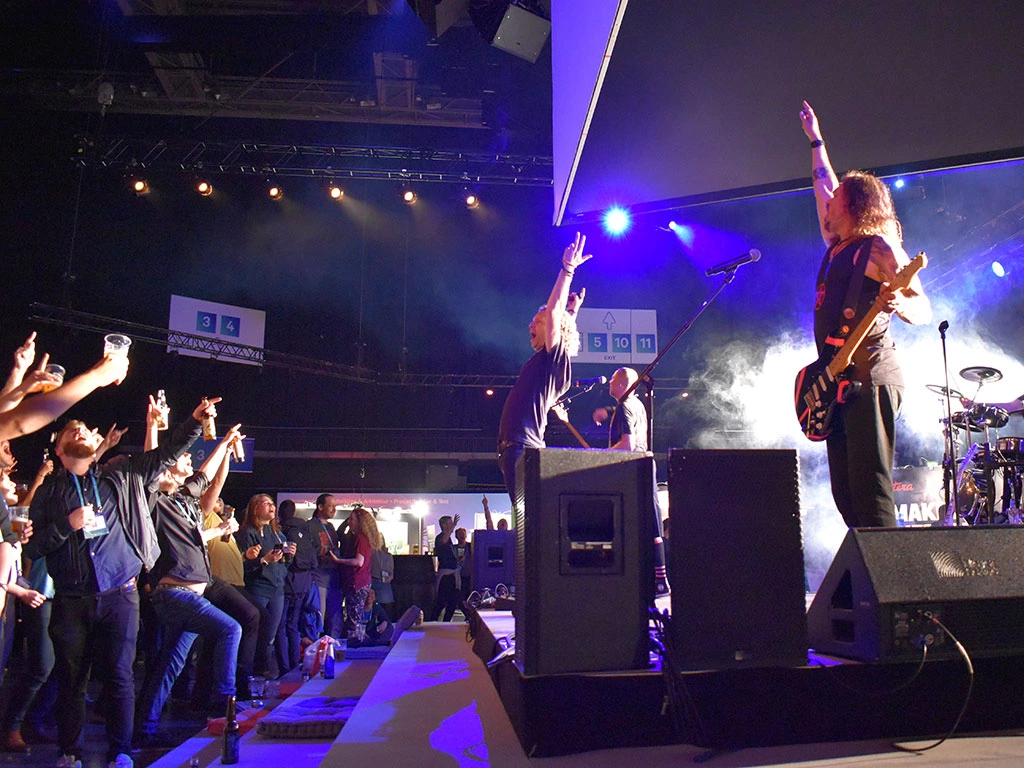 Learning plus Fun
This year, the makers of NDC Conferences are introducing something new: The Copenhagen Developers Festival. A developer focused festival with workshops, sessions, and festival evenings with live music and entertainment.
The huge space with indoor and outdoor areas invites to enjoy the late summer weather during session breaks and in the evenings. They provide outside tracks and after-hours fun such as games, karaoke and live music.
In a hybrid office world, a conference is the time to connect and share in-person.
Meet other Developers
When we heard about this new type of conference in our industry, we were sold on the idea immediately and signed a sponsorship agreement to support this event. We believe that developers should meet not only for the learning aspect, but also for the fun aspect of connecting with other developers from around the world. In a hybrid office world, a conference is the time to connect and share in person.
Work Hard, Play Hard
Text Control will have a conference team on site to demonstrate the latest document processing technologies and product releases. And you can be sure that Text Control will be sponsoring the evening events to support the fun part of the conference.
If you are thinking about attending the festival, make sure to get your tickets during the early bird phase that ends June 2nd.
See you all in Copenhagen!