Sneak Peek X12: TX Text Control .NET Server for ASP.NET
This article describes upcoming features that will be part of the next version of TX Text Control. Text Control subscription owners are getting this version for free as part of their subscription license.
Order your subscription now and be the first to get version X12 when it is released.

We just launched a public live demo of the upcoming HTML5-based Web.TextControl for ASP.NET, part of version X12. This version is loaded with an array of new features, stunning improvements and a complete new look and feel.
Below are some animated screenshots to visualize some of the new features and improvements:
Ribbon Improvements and New Style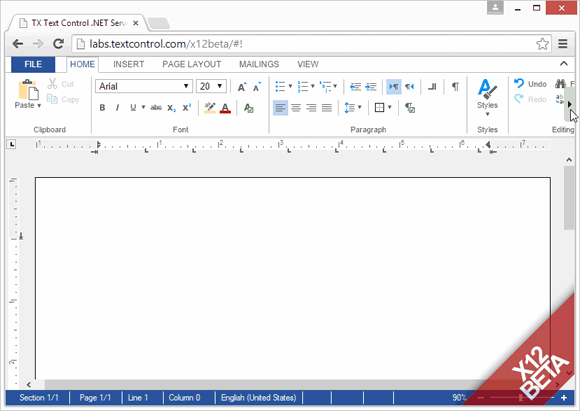 New 'open File' Dialog Boxes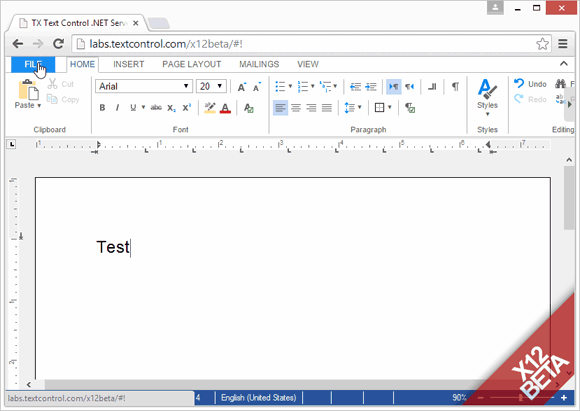 Direct Printing Support - Without Any Browser Plugins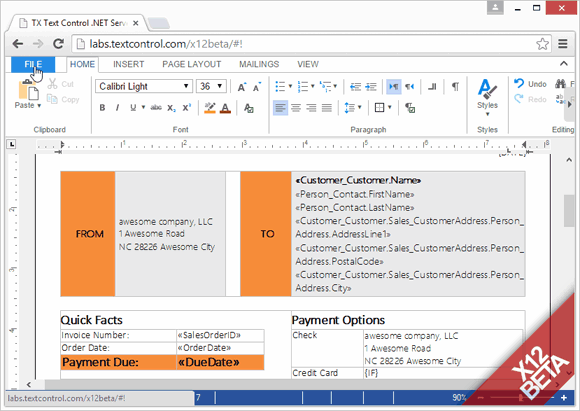 Image and File Drag and Drop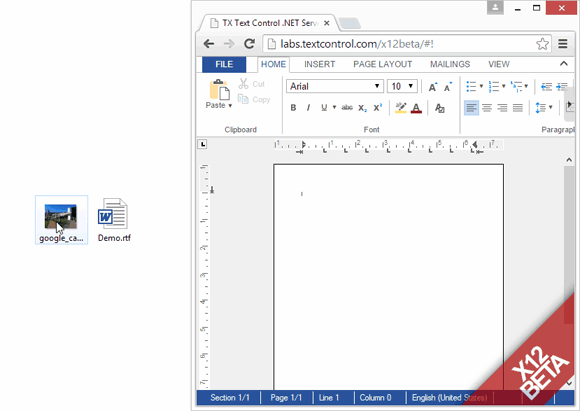 Fully Featured Spell Checking Dialog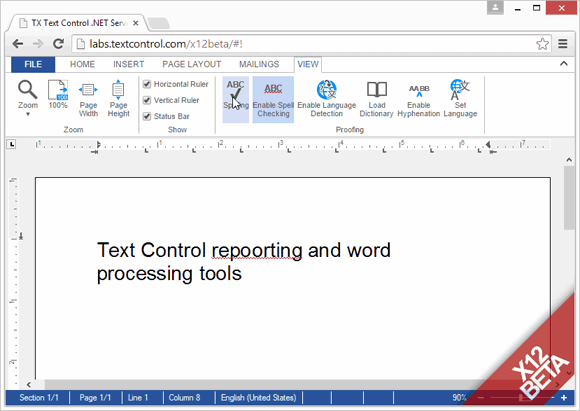 Client Clipboard and Drag and Drop from MS Word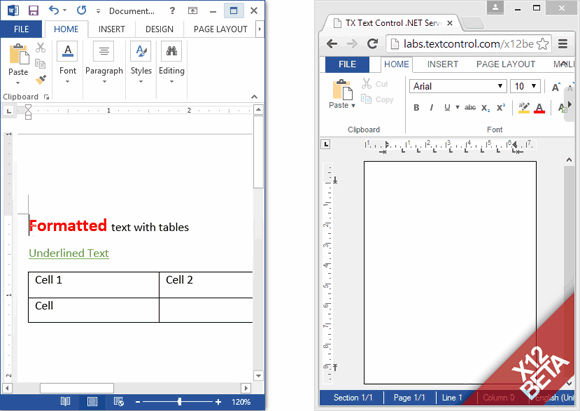 Try these features and many more yourself using our live demo: