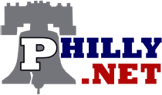 Last weekend, the Philly .NET user group team occupied the DeVry University in Philadelphia, attendees pitched their tents and sponsors installed their tables: Ready for MSDN Philly Code Camp 2011.
Numbers: 70 high quality sessions, 60 top speakers, 500 motivated attendees and 12 market leading vendors. We really enjoyed discussions with our users and interested developers. Again, we went through hundreds of TX Text Control baseball hats and raffled an XBOX 360 with Kinect. Thanks for stopping by our booth and your interest in our new upcoming version 17.0.
Here are some impressions of the Philly Code Camp 2011:
Next stop for the TX Text Control team is DevConnections in Las Vegas. See you there!