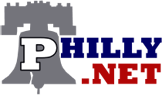 Busy weeks - it's conference time. This week, we traveled to Philadelphia to attend the Philly Code Camp 2011 as a sponsor.
Exclusively, we are showing an RC of TX Text Control 17.0 in action: The new table handling, page borders, mail merge features and the digital signatures. Ask for a demo to see these new amazing features.
Again, we are giving away an XBOX 360 with Kinect. Just stop by our booth and get your raffle ticket.
See you in Philly!