LiveDocx allows developers to create word processing documents by combining user-defined Microsoft Word templates with data from various data sources, such as XML files and databases.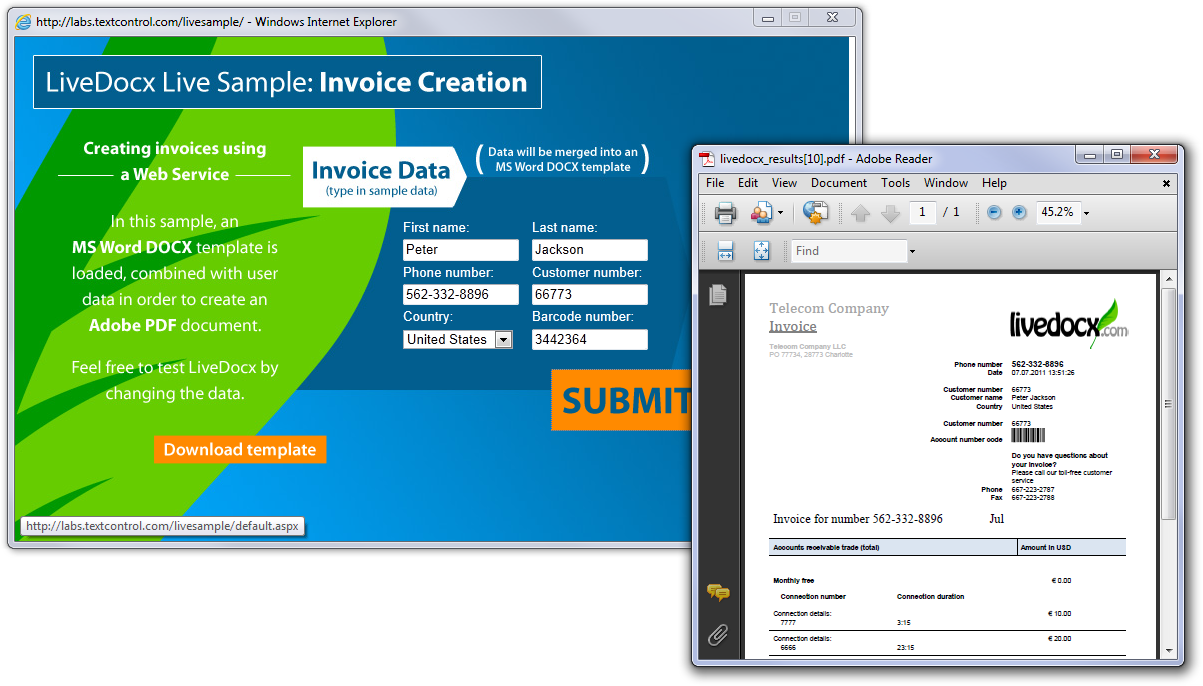 It is typically used to create professional, print-ready word processing documents in DOCX, DOC, RTF and PDF.
LiveDocx is based on our server-side .NET product .NET Server for Windows Forms. It encapsulates the mail merge capabilities of and offers an easy-to-use Web Service that can be consumed by different clients such as ASP.NET, PHP or Ruby.
We have just published a new online demo that shows how to create an invoice as PDF using LiveDocx. Feel free to test LiveDocx on your own:
More information about LiveDocx can be found on the dedicated website: