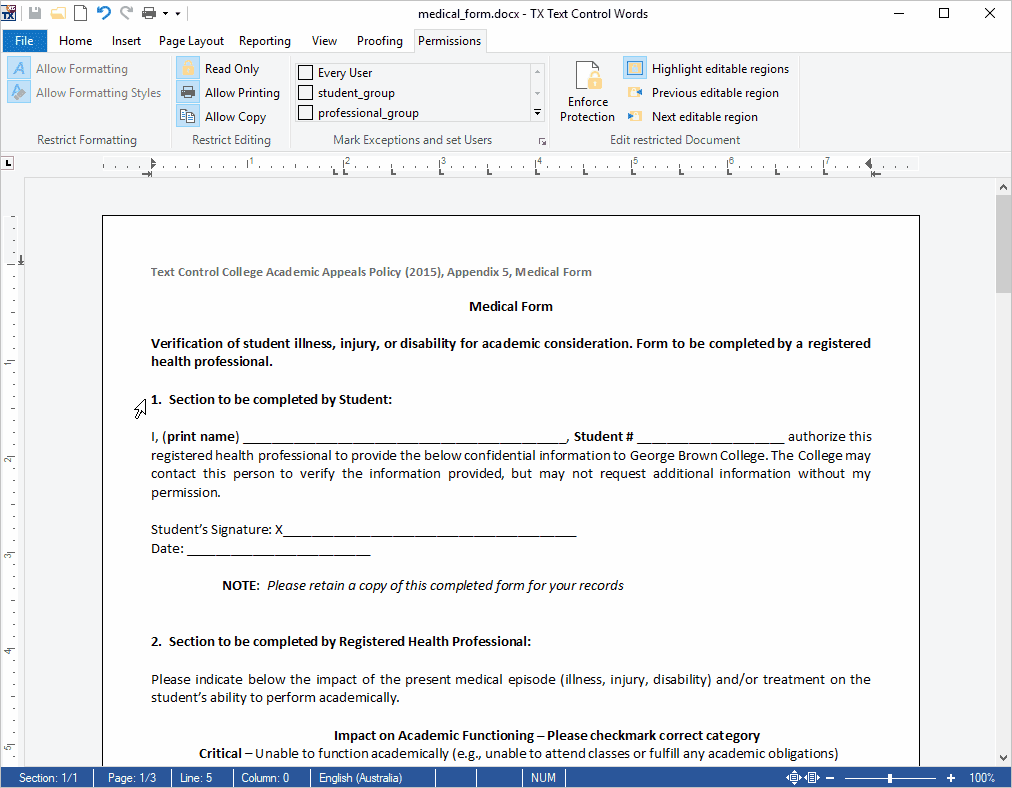 MS Word Compatible Document Protection and Editable Regions
Using TX Text Control .NET for Windows Forms X15, documents can be protected by restricting the formatting and editing of content. When protecting a document, it is possible to define whether the document is completely locked or formatting can be applied.
Editable regions are exceptions within protected documents that can be defined through a start position and a length or through a TXTextControl.Selection. These regions can be nested and overlap. Each TXTextControl.EditableRegion is associated with a user through the TXTextControl.EditableRegion.UserName property. Only this user can edit the region, when the document has been set to read only.