Using TX Text Control X15, documents can be protected by restricting the formatting and editing of content. When protecting a document, it is possible to define whether the document is completely locked or formatting can be applied.
Editable regions are exceptions within protected documents that can be defined through a start position and a length or through a selection. These regions can be nested and overlap. Each editable region is associated with a user through the UserName property. Only this user can edit the region, when the document has been set to read only.
The TX Text Control RibbonBar contains the new ribbon tab Permissions that provides the complete UI and workflow to add and modify document restrictions.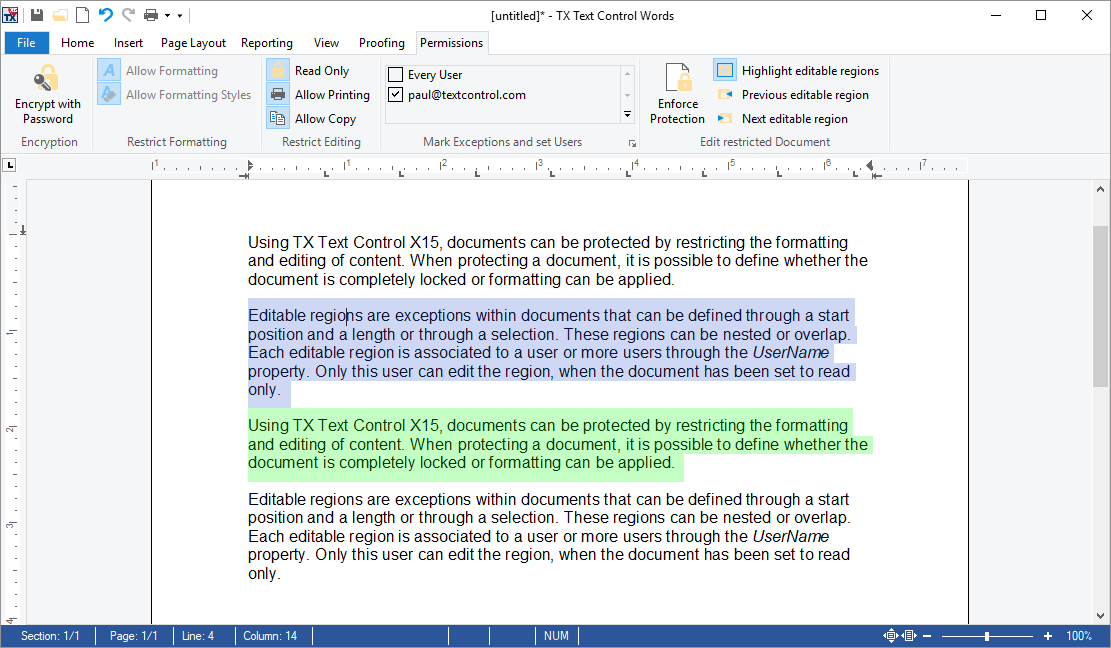 In order to add an exception, a user can be added or selected. After clicking Enforce Protection, a password can be specified to protect the document.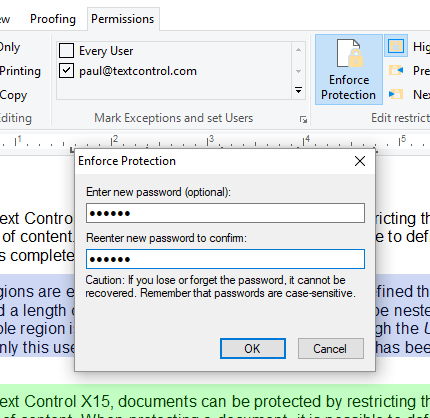 Then, only the specified user has access to the associated editable regions. The Text Control can be created in a user mode by specifying UserNames that gets or sets a list of names specifying users who have access to editable regions. When a document is set to read-only, all editable regions, that are related to these users, can be edited.
In protection mode, the user can easily navigate between associated editable regions using ribbon navigation buttons: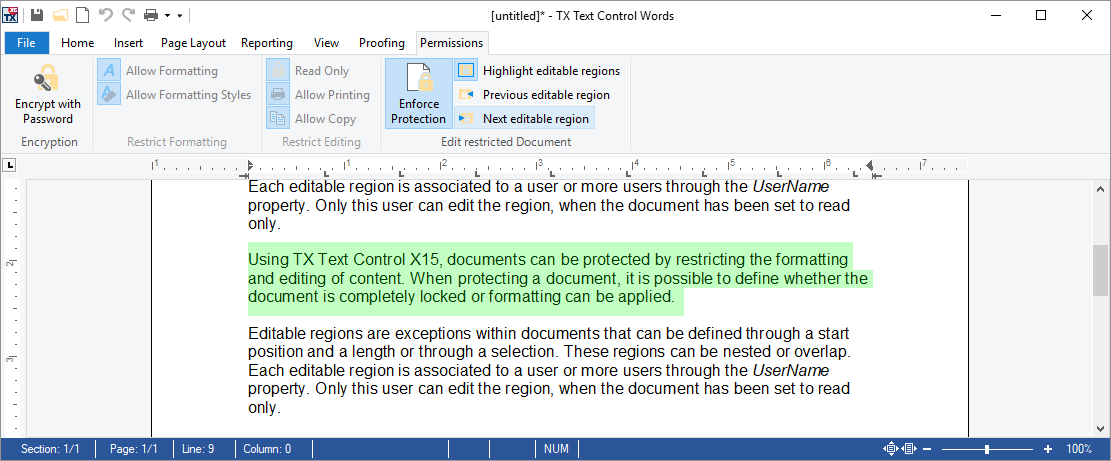 Stay tuned for more!