We are very excited about our new US headquarters in Charlotte, NC. After months of planning with architects, designers and technicians, we finally moved into new premises.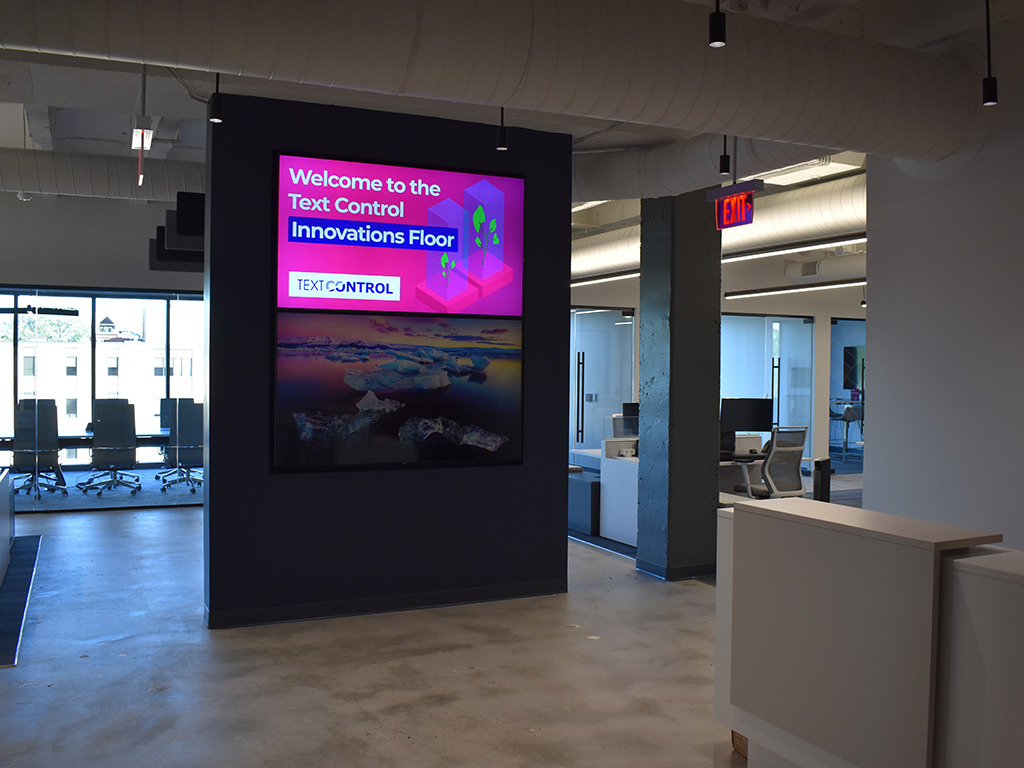 In the middle of the pandemic, we started the process of planning a new headquarters for Text Control in the United States. There were many reasons and factors for that move, but the main driving problem was lack of space. To keep up with our growth, we had to look into new opportunities.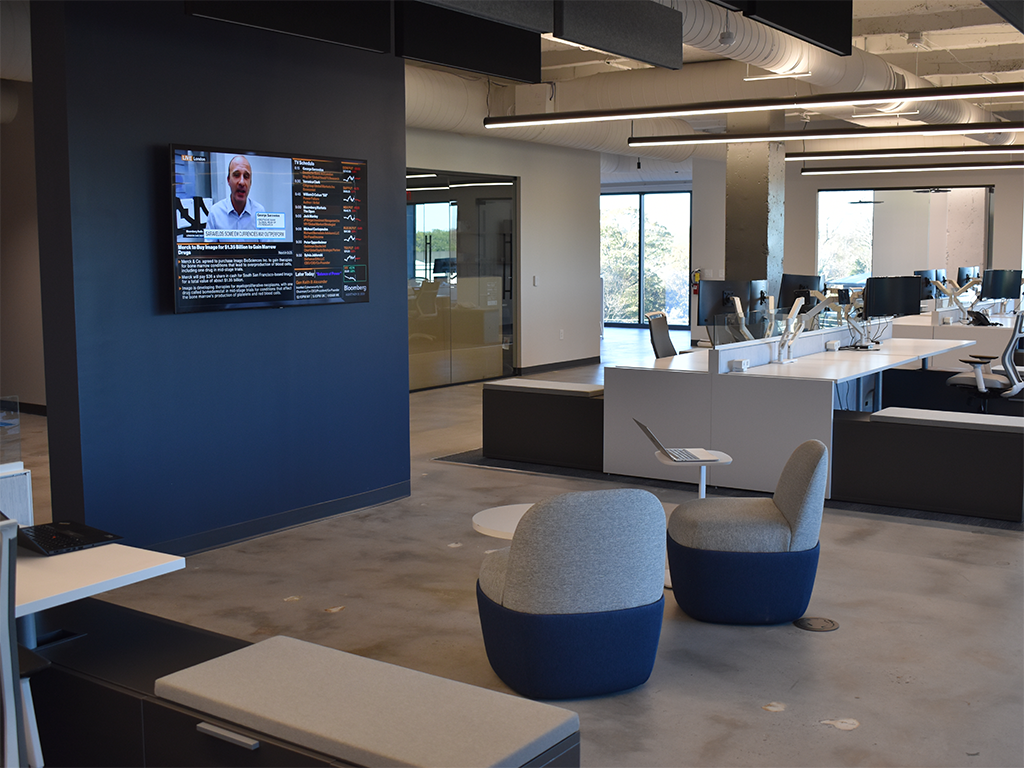 Creativity and Flexibility
The pandemic introduced a new work culture and we had to think about an office design that provides a workplace where everyone feels safe, everyone can work flexible and an environment that supports creativity and team work. Work has become distributed, and we need other ways to combine the relationship between work-from-home and work-from-office.
We are an in-office culture! We are very convinced that only on-site working unlocks the full potential of creative processes. And software development is a very creative process. These processes must be combined with other working models.
Technology
Technology plays a central role in enabling the complete potential of collaboration in remote, hybrid and on-site working models. All boundaries between being in the office and out of the office must collapse. Always-on video-conferencing and asynchronous collaboration is already a standard practice - the task is to fully integrate that into the company DNA.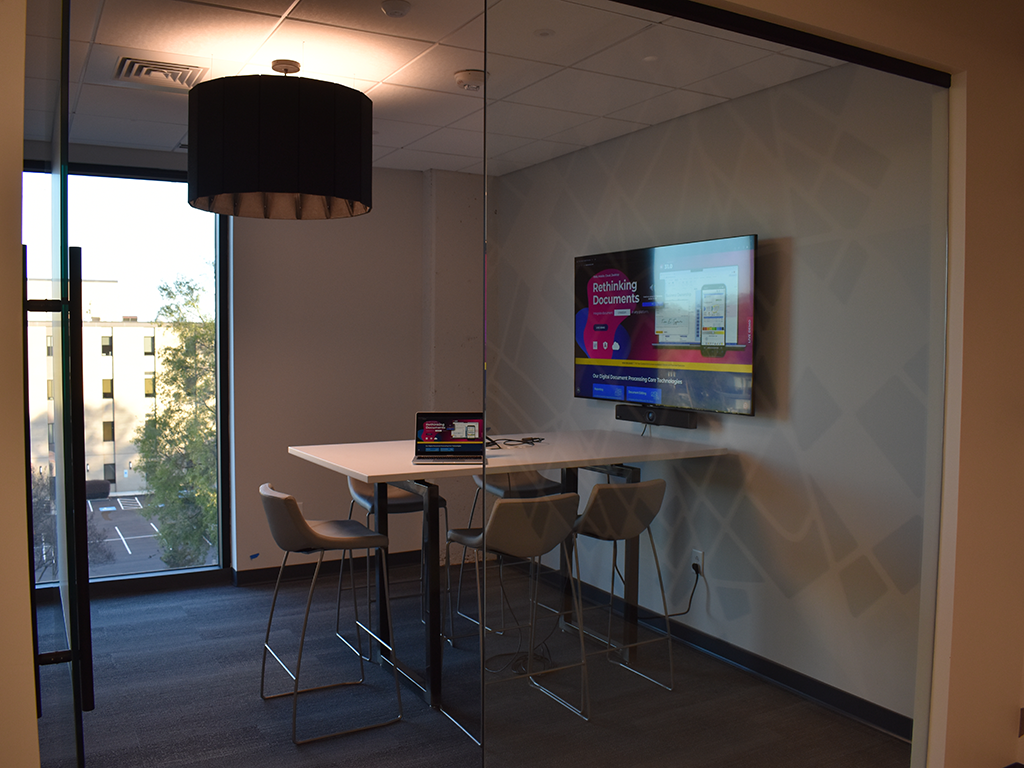 With these key factors in mind, together with our architects, technology specialists and the construction company, we designed an office space tailored to our exact requirements. With focus on collaboration, communication and team work, we were able to design a high-performance office that combines the best aspects of both, using digital and physical infrastructure to make it a place of co-creation and collaboration.
Relaxed Atmosphere
The very open office floor plan provides offices for focus work, collaboration spaces, huddle rooms, and conference rooms with electric desks that can be raised for standing. The break room area that is open to office space provides a fully stocked kitchen and bar with drinks and snacks. Seating areas and a large kitchen island provide power outlets and technology to continue discussions and work in a relaxed atmosphere.
Especially if you are going to ask people to come back to the office, you have to make it a beautiful place that they want to come to.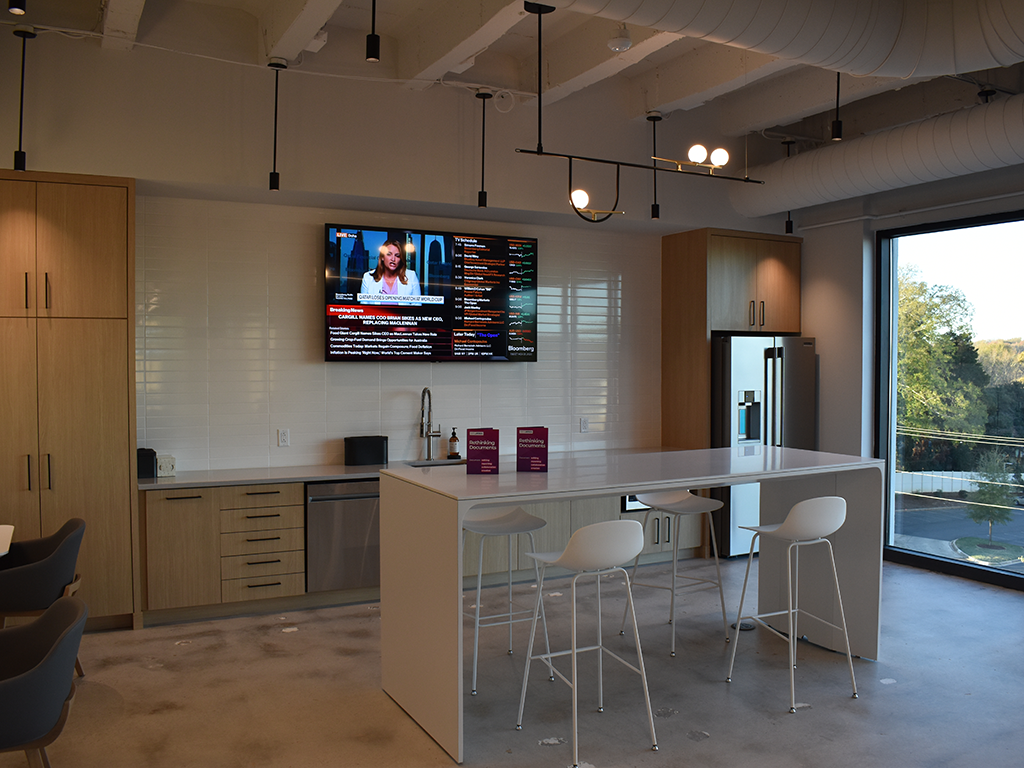 "Especially if you are going to ask people to come back to the office, you have to make it a beautiful place that they want to come to," says Bjoern Meyer, President of Text Control, LLC.
Sustainability
Energy efficiency and sustainability was another important factor when planning the new office space. Occupancy motion sensors is one of the most common energy efficient lighting strategies. These sensors detect the movement of room occupants to turn off lights in unoccupied areas and turning them back on when occupants return. Additionally, this gives users of the building a seamless experience when moving in the floor from area to area without touching light switches.
Workshops and Incubator
Another key aspect when we planned the new space is collaboration with our customers. We are working closely with partners helping them to build prototypes using our products. With that requirement in mind, we added the space and infrastructure to be able to invite client teams to our office to work on prototypes and proof-of-concepts in collaboration with our teams. We have enough room to provide team sizes between 5-10 developers the required space and infrastructure to develop projects and prototypes in workshops and developer hands-on sessions.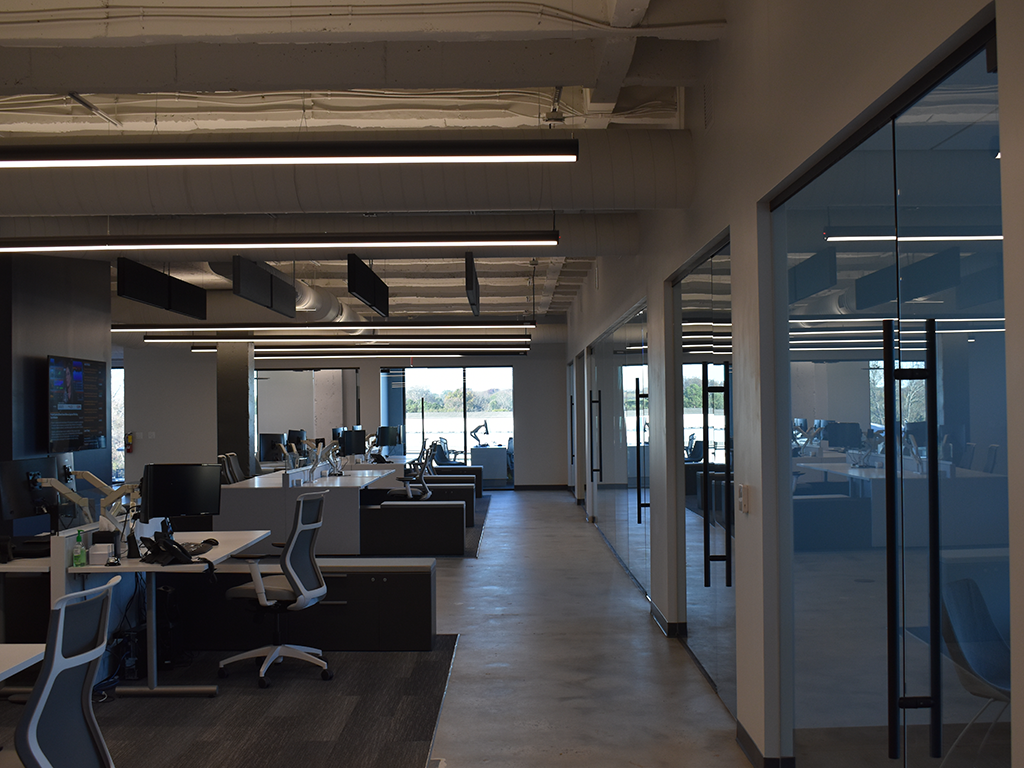 We understand that our customers are distributed and that developers from different locations or work-from-home developers are grouped to work on a specific project. Our space can be used by those teams to work together on prototypes with direct access to the knowledge of our engineering.
Find below more impressions of the Text Control Innovations Floor. But if you really want to experience it - stop by and visit us.