The successor of .NET Core 3.1 is .NET 5. It is still not a 100% port of all components, but the direction and clear vision is visible: A unique framework that combines the classic .NET Framework, .NET Core and Mono.
Using .NET 5, developers are able to build the following application types:
ASP.NET Core 5 Web Applications
Web APIs
Console Applications
Desktop Applications including Windows Forms and WPF
Windows Universal Apps
.NET Release Schedule
Major releases of .NET will occur every year after the release of .NET 5.

All even-numbered releases (6,8,10,...) get the LTS (long term support) status and minor releases get a predictable release schedule.
TX Text Control Schedule
Today, we are pleased to announce that TX Text Control's .NET-based products will support .NET 5 beginning with version 30.0. The release of version 30.0 is planned for the second half of 2021. While ASP.NET Core 5 is already supported by TX Text Control .NET Server for ASP.NET including our MVC controls, we are working on full .NET 5 support for Windows Forms and WPF.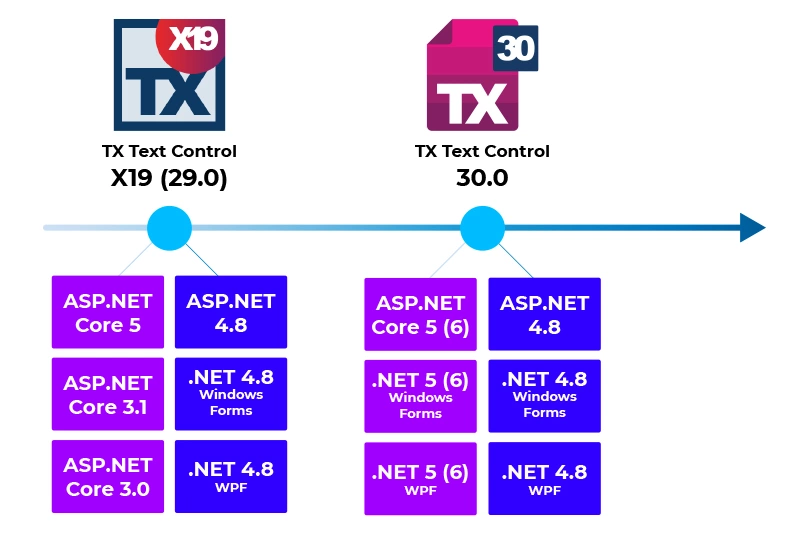 Find below a first screenshot that shows TX Text Control 30.0 in a .NET 5 Windows Forms application: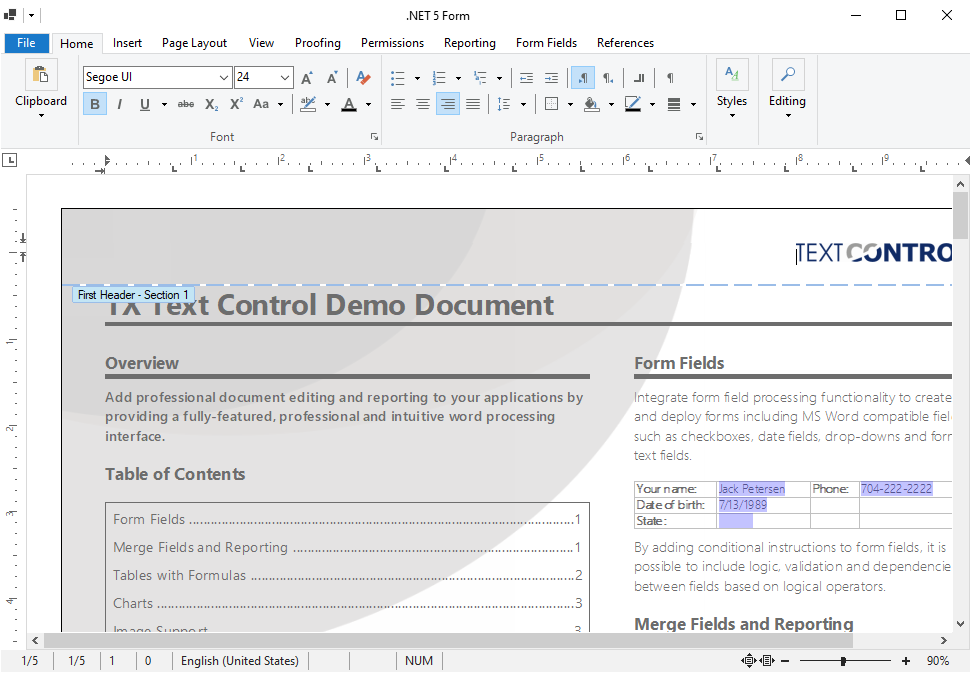 We are very excited about the future of .NET and we will provide the well-known user experience of our components in .NET 5 and future releases of .NET.
Stay tuned!