Text Control offers a variety of products, packages and technologies to integrate powerful document processing into web applications. Whether you need to add true WYSIWYG document editing, document sharing and collaboration or digital signatures to your business workflows - Text Control provides solutions for all requirements.
The diagram below helps to find the right product for your Text Control based web application.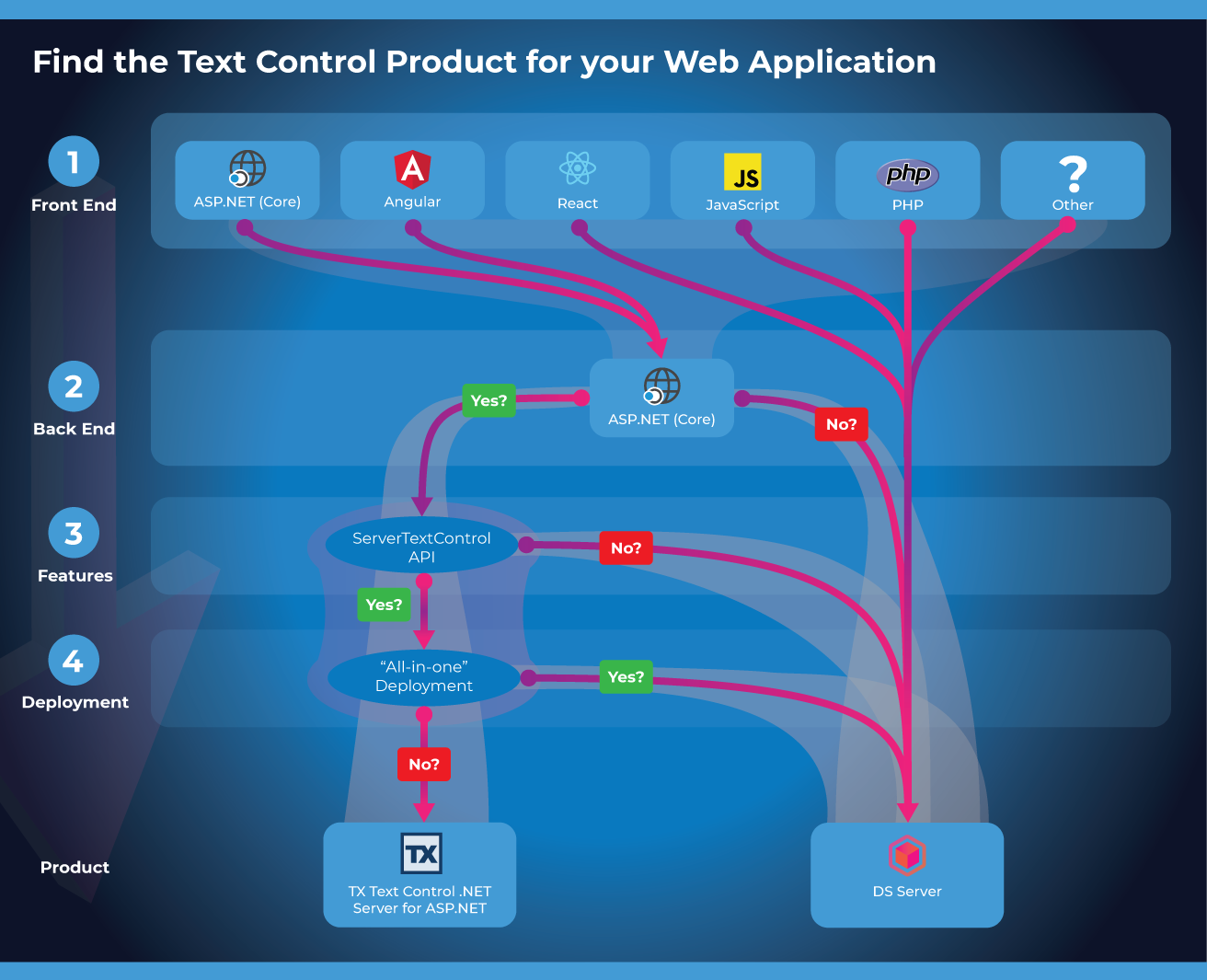 Select your Product
Found the right product based on your requirements and preferences? Here, you can find more information about both products.
TX Text Control .NET Server for ASP.NET