This is a picture of the NDC London party last year: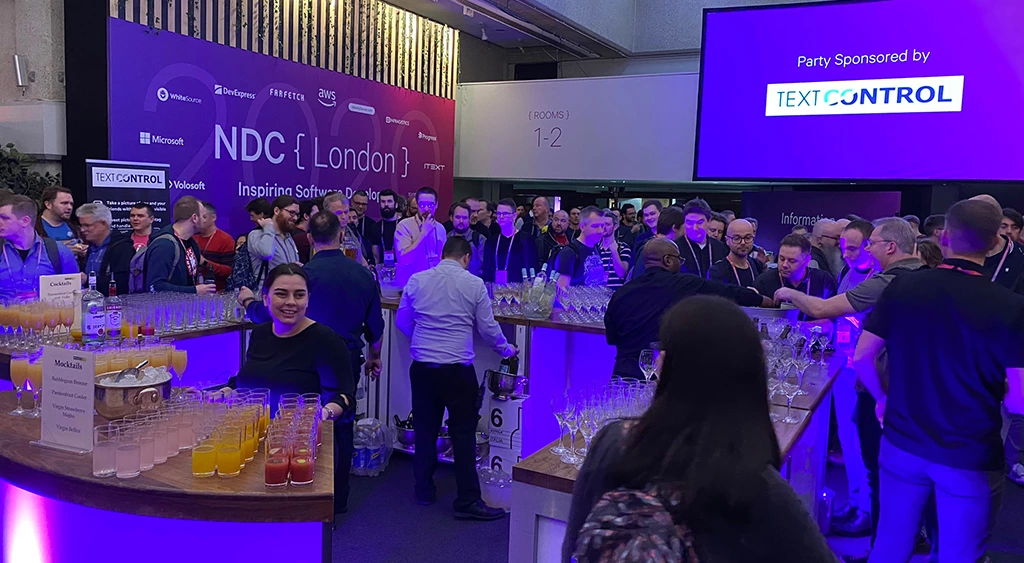 This year, we won't see this at the conference as NDC London goes 100% online. NDC London 2021 (January 25-29 2021) is an online event following the traditional NDC format with 2 days of workshops and 3 days of conference sessions.
With 100+ speakers, 10 workshops and a 3-day online agenda, the fantastic team around the NDC will bring high quality content to developers around the globe. We are committed to our developer community. Very early, it was clear for us that we will support the community and conferences even more during this time.
While we will miss the face-to-face discussions, the meetings at our booth and the NDC party, we really look forward to a great online experience. Like in the years before, we will be sponsoring this conference. A dedicated team will be available in the conference Slack channels for discussions and screen sharing sessions to show our latest versions and new products including DS Server.
Happy coding and see you online!