We provide developer libraries to integrate word processing, document manipulation and reporting functionality into applications. These libraries are directly integrated and deployed with your business applications.
With ReportingCloud, we provide this functionality as a service. Consider Text Control as an infrastructure provider for your word processing and reporting tasks.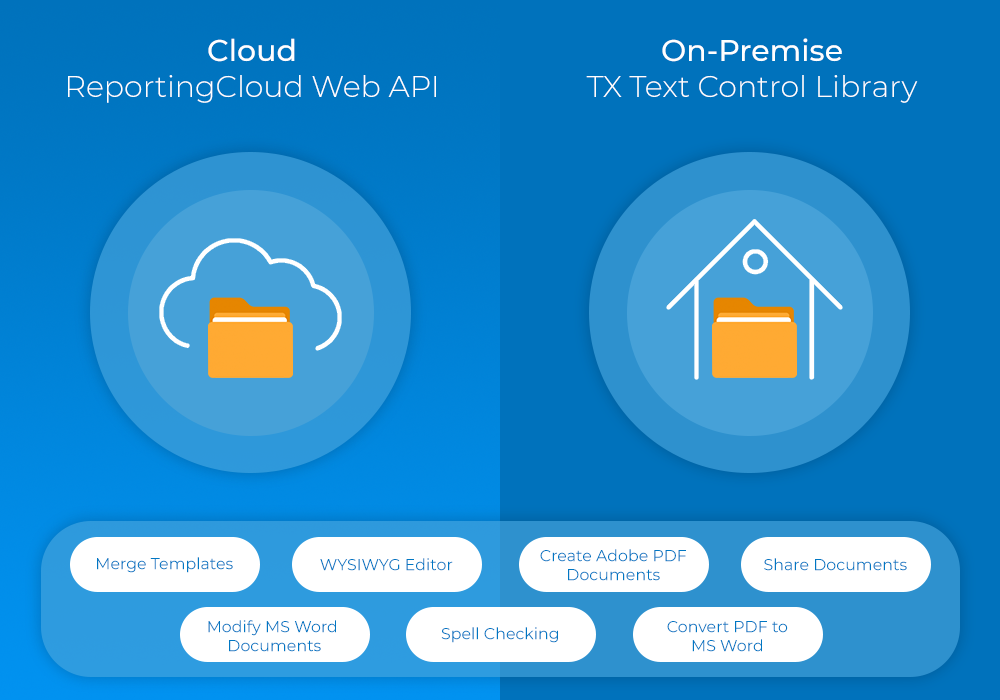 Using powerful Web APIs, documents can be created by merging JSON data into MS Word compatible documents and exported to industry standard formats such as Adobe PDF, PDF/A and MS Word documents. ReportingCloud also can be used to append documents, convert documents and to share documents.
Using the ReportingCloud Widget, you can integrate the template editing into your applications built for all platforms including .NET Core, Angular, PHP and Java.
Our Consulting Services helps with on-premise hosting of the Widget for cross-platform applications. Our engineers analyze your requirements and computing power for your applications and help finding the right strategy to centralize your document processes.
We have many years of experience and all industries including healthcare, financial, insurance and many more.
Talk to our engineers today and find out how you can outsource your document processes and how to benefit from that.