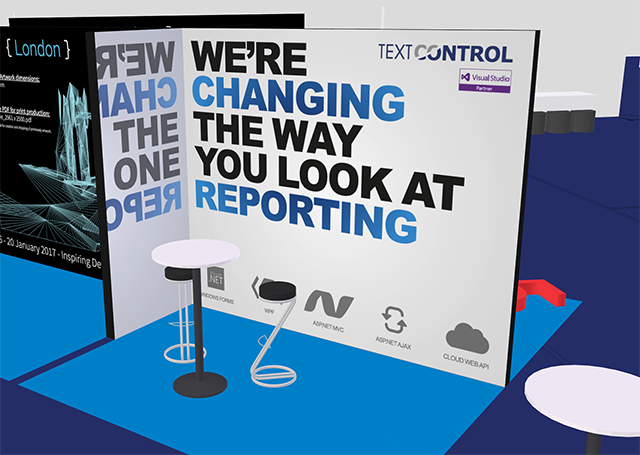 From January 16-20, 2017, NDC is coming back to the ICC Suites ExCeL Arena in London. We have been supporting this fast growing event from the beginning as a partner and we are very proud to be part of it again this year.
The above rendered image of our booth design shows our new tagline for 2017:
We're changing the way you look at reporting.
Over the last 25 years, we engineered software components for developers. Instead of entering new markets, we focused on our core business: Reporting and word processing tools. We want to be the best in this particular field and keep our market leadership by inventing new technologies, products and services. And our success confirms that this is the right approach. Again, 2016 was a record year from all perspectives. We increased the number of users and licenses significantly and we are proud of every single customer.
In 2016, we had 2 product launches: ReportingCloud - the Web API to create reports in the cloud and version X14 of TX Text Control.
We are aiming high for 2017. We have game changing product and technology ideas we are working on. I obviously cannot say too much, but I can say that our new tagline will keep its promise.
In late 2016, we finished construction on a new headquarters office building that provides space for future expansion, open spaces for meetings and collaboration, but also privacy without interruptions and distractions for more focused work. This new building gives us the perfect environment for our current and future needs while we provide you, our customers, with innovated and high quality products.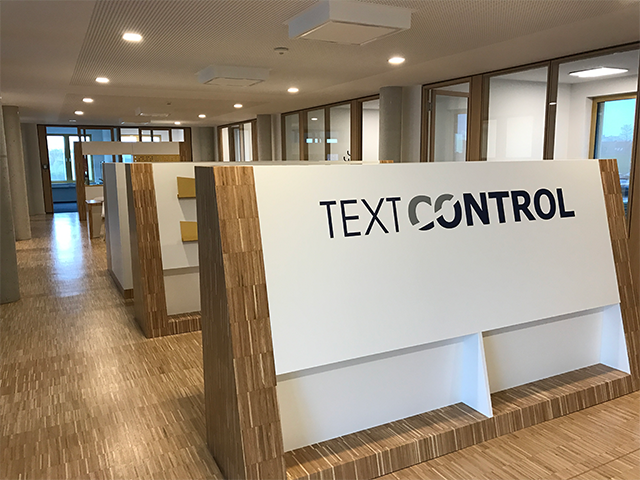 NDC London is the start of the conference season in 2017 and we are already very excited to meet users from the UK, Scandinavia, Germany and many other countries. NDC is growing every year. Here are the numbers for this year: 141 speakers, 156 sessions and 20 workshops.
Stop by our booth and say hello. See you in London!