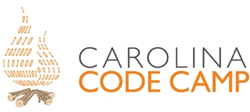 The 13th MSDN Code Camp will be held in Charlotte at the Central Piedmont Community College (CPCC) on May 4th. A full day of learning, sharing and connecting with other .NET fellows. Sessions range from presentations, to hands-on labs, to informal "chalk talks".
We are very proud to be a sponsor and exhibitor of this code camp again. As a Charlotte-based company, we are supporting our local developer community and other communities around the world.
If you are not registered yet, hurry up and get a free seat at this popular event:
Register for Carolina Code Camp 2013
Text Control Reporting Roadshow
The Carolina Code Camp 2013 is the second stop of our Reporting Roadshow across the United States and Europe. The starting shot will be fired in Cologne, Germany (May 3rd) and the next stop is Philadelphia, USA (May 11th).
Stop by our booth and learn how MS Word-compatible reporting should work nowadays.
See you in Charlotte!