I received a very special gift past week: A very early technology preview version of TX Text Control X9 and TX Barcode .NET to play with. This TX Text Control version includes the barcode support to work in combination with our recently announced barcode control TX Barcode .NET.
Barcodes can be added to documents just like any other objects such as images, text frames or chart controls. They can be positioned, anchored, aligned and protected in the same way. Barcode objects are fully controllable with the TX Text Control API and will be completely integrated into the MailMerge component of TX Text Control.
This enables you to create WYSIWYG templates with barcode placeholders with proper location, size and style. During the merge process, the barcode data is added and rendered by the barcode.
The screenshot below shows an envelope template with the new Intelligent Mail Barcode that is used by the US Postal Service beginning on January 28th, 2013.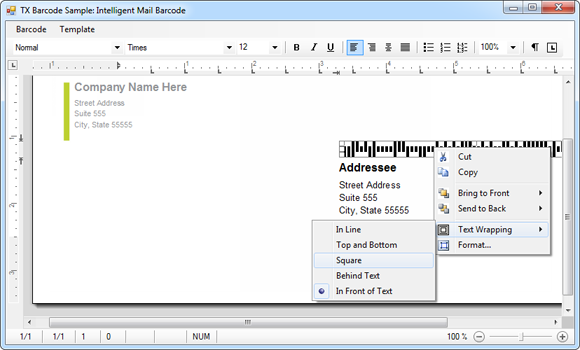 TX Text Control X9 will be shipped with a new dialog box for barcode controls to adjust several settings such as color, transparency, alignments and the encoding.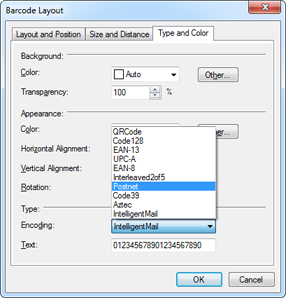 The following screenshot shows a colored and rotated QR Code with a blue light background in a zoomed TX Text Control document. It shows the full integration of TX Barcode .NET in TX Text Control.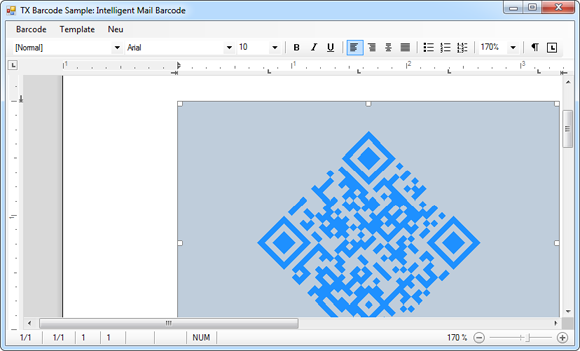 Stay tuned for more screenshots and features of TX Barcode .NET.