We are traveling a lot making sure we will be in your area as well for your questions and to present new products, versions and features. We didn't finish the complete conference plan for 2013, but I thought to share the next couple of conferences we are exhibiting at.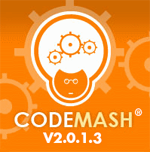 Today, we are setting up our booth at the Kalahari Resort in Sandusky, Ohio where the CodeMash conference started on yesterday.
The conference has a wonderful speaker line-up to offer best-of-breed sessions for more than 1200 attendees. We are very proud to sponsor this fantastic event as a Platinum sponsor. If you are attending this high-quality event, stop by our booth and say hello.

BASTA! is one of the largest .NET conferences in German-speaking countries. We are supporting this conference since 2009 and we are very proud to be there again this year.
Held February 26-28, 2013, at the Maritim Rhein-Main Hotel in Darmstadt, Germany, attendees will be able to attend a world-class technical conference with more than 75 sessions, workshops and keynotes.

DevIntersection is a new conference in the United States. The DevIntersection conference brings together Visual Studio, ASP.NET, Open Web, Mobile and Cloud developers to the MGM Grand in Las Vegas April 8-11, 2013. Featuring over 125 sessions and more than 60 speakers, DevIntersection, co-located with SQLIntersection, will be an intersection of the best technology and best speakers.
Hot tip: Register by January, 31st and receive a Microsoft Surface Tablet for free! Use the discount code "TXT" and receive an additional $25 discount.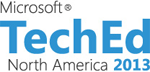 TechEd is coming back to beautiful New Orleans. Microsoft TechEd is the premier technology conference for IT professionals and developers. We are a very proud TechEd Alumni and we are looking forward to exhibit at TechEd 2013 again. TechEd North America 2013 will be held June 3 - 6, 2013 in New Orleans.
You will meet us at many other conferences and code camps around the world in 2013. We will post a detailed schedule soon.