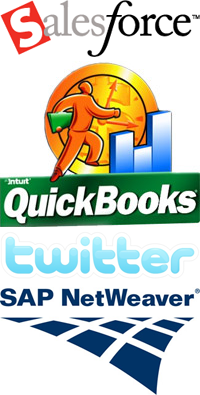 Simultaneously with DevConnections in Las Vegas this week, we are announcing a co-operation with our friends from RSSBus Inc..
RSSBus provides high-performance, reliable, and fully-extensible products that simplify the process of producing, consuming, and integrating data.
The combination of the powerful mail merge and reporting capabilities of TX Text Control and the high-performance RSSBus data providers gives developers a perfect tool set to create professional reports from various data sources such as:
Salesforce
QuickBooks
SAP
Twitter
Facebook
SharePoint
and many more
Using these tools, you can easily retrieve data from different data sources in order to access data such as customers, transactions, invoices, sales receipts or reports.
At our booth #303 at DevConnections, you can see our latest version of TX Words including the RSSBus integration. All installed RSSBus data providers are listed automatically in the Select Data Source dialog: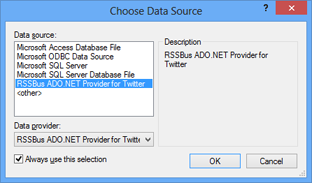 In this demo, we choose Twitter as our data provider and type in our Twitter access credentials: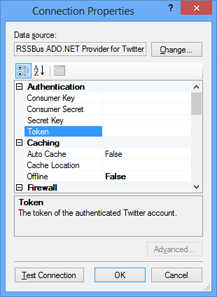 Thanks to the deep integration of RRSBus into TX Words, all required fields for the login process are listed automatically for all data providers. That enables you to access the data of your preferred database or application.
After the successful login, all available tables and views of the database are listed in the Select Table drop down button.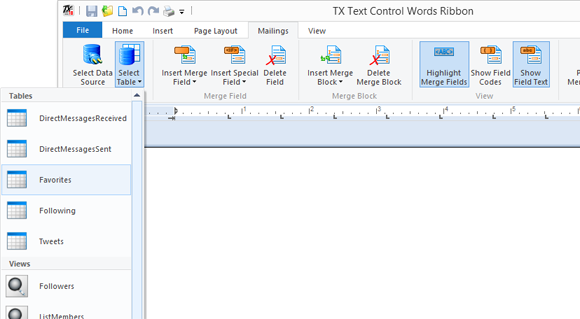 In a next step, you can select a table and insert merge fields from this table into your report.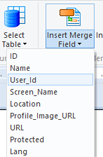 Now, these inserted fields can be previewed by clicking on the Preview Merge Fields button:

A very powerful feature of TX Text Control's MailMerge component is the repeating block structure to visualize blocks of repeating data or master-detail relationships. Therefore, all available tables can easily converted into a repeating block. The Insert Merge Block drop down button lists all tables and views.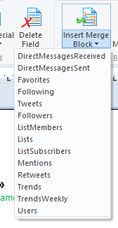 Choose a table and select the included columns in the opened dialog box: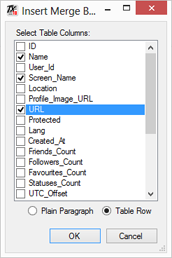 You can specify whether the block should be rendered as a paragraph or a table row. After the block has been formatted in the template, the inserted block looks like this:

By previewing the template, the data is merged automatically into the repeating block: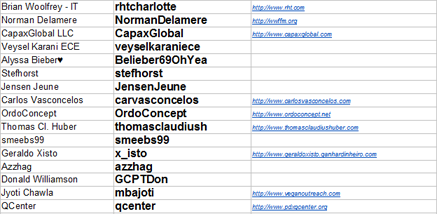 The combination of TX Text Control and RSSBus gives developers a powerful tool to create reports, invoices or mass mailings from data directly out of popular ERP systems or other data sources.
If you are at DevConnections, stop by booth #303 and ask for a demo. The Text Control team looks forward to showing you this demo.