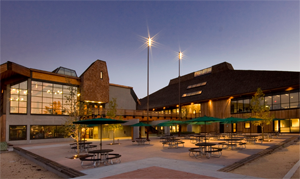 Busy travel times here at Text Control these days. This week, we are traveling from Denmark, where we are currently exhibiting at the GOTO Conference, to San Francisco to exhibit at the Silicon Valley Code Camp as a Platinum sponsor.
With more than 3000 registered attendees, it is one of the largest code camps in the United States. Over 200 speakers in 217 sessions at a very nice venue - the Foothill College in Los Altos Hills. At the campus, you can feel the spirit of the Silicon Valley which makes it a perfect place to connect with other technologists.
The weather forecast says around 80° and no rain. Why is this important? The expo area is outside on the campus under tents. During session breaks, you can breath some fresh air and talk to the sponsors. We are looking forward to meet our users, partners and friends. If you are there, stop by our booth and say hello.