Back from a fantastic week at Basta! 2009 in Mainz, I would like to share some impressions of that conference.
We talked to so many professional developers that were interested in our new features of TX Text Control 15.0 including the new mail merge capabilities or the online editor to modify documents in a browser.
The following picture shows our booth a day before the conference when all exhibitors were preparing their booths.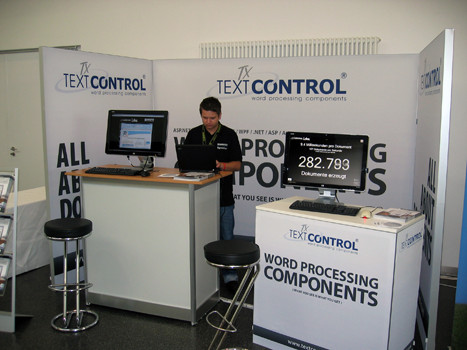 The next photo shows our Document Counter Demo which was a real eyecatcher. It was no fake, but shows the performance of TX Text Control Server for ASP.NET (incl. Windows Forms). It merges a one page document, including 10 merge fields, and converts it to another supported format, in this case, Adobe PDF. As you can see on the photo, it creates more than 100 documents per second. At the end of a conference day, the counter was showing about four million documents. Who should read them? It should just show how stable our components are!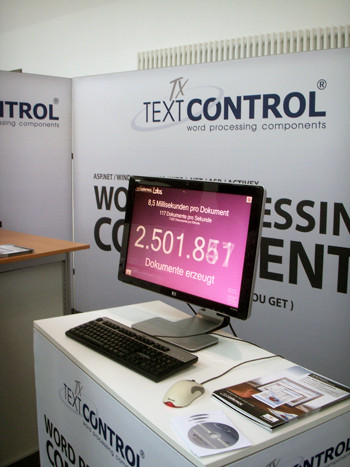 On Tuesday, I enjoyed speaking as a conference speaker at Basta! and talked about centralizing document creation processes. It was not an advertising event for TX Text Control, but an abstracted scientific session. In about 90 minutes, I developed a strategy that could help managing documents on a central server.
Overall, we are very pleased with the feedback and I was very happy that also existing customers stopped by at our booth. It is always a great opportunity to meet in person.