After a 2-year, Covid-related break, DevDays are back in Magdeburg, Germany in its seventh year. Organized as an "offline", in-person conference, more than 500 developers will meet to learn, share and connect. From May 16-18, attendees can learn from top-speakers in more than 75 sessions, workshops and keynotes.
This conference started as an insiders' tip and grew over the years to one of the largest community-driven conferences in Germany. With a top speaker line-up with speakers, who usually give talks at larger, renowned conferences, this conference is a very good opportunity to learn from those speakers for a smaller budget.
Trusted Partner for Digital Document Processing
Are you looking for a technology partner with deep experience to help you to integrate digital document processing successfully into your business applications? Are you planning to integrate reporting, electronic signature processes or digital forms and would like to discuss best practices to ensure a smooth and compliant transition? We provide developer libraries to solve the following problems:
Reporting integration
Fully-featured document editing
Adobe PDF processing
Electronic signatures
Digital forms processing
Our team would be very happy to meet you and your developer teams at our expo booth at Magdeburger Developer Days 2022.
Helpful Resources
We prepared several resources for you to get an overview of our technologies and products.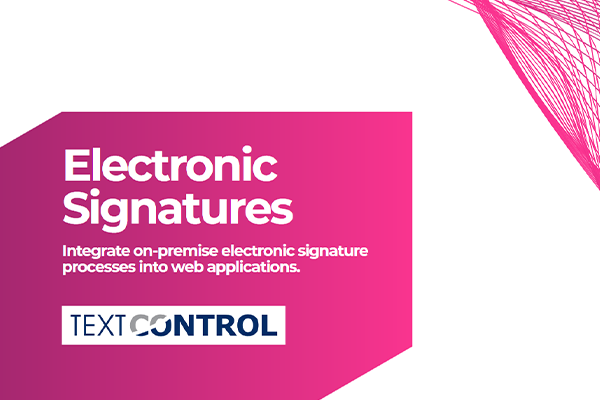 Electronic Signature
Download Whitepaper
Download the full whitepaper and learn how Text Control can be utilized to integrate on-premises electronic signature workflow.
Document Processing
Our Technologies
Learn more about our core technologies that help developers add deep functionality document processing to web, mobile, cloud and desktop applications.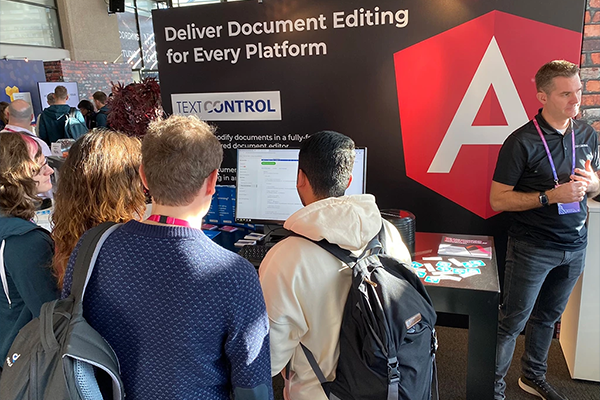 Conference
Meet the Text Control Team
We would be very happy to meet you and your developer teams at our expo booth at DevDays 2022.
Attendee Party
We are proud to be a sponsor of the attendee party with live music, night sessions and cold drinks to meet and connect with other enthusiastic developers.
Schedule Meeting
Together with leading partners, we will exhibit in the expo area to present the latest developments in digital document processing technology. Contact us to schedule a meeting with our team at the event or simply stop by our booth and say hello.
See you in Magdeburg!