The integration of digital document processing solutions including collaboration, document sharing and electronic signature processes help successful companies to serve their customers and support business continuity.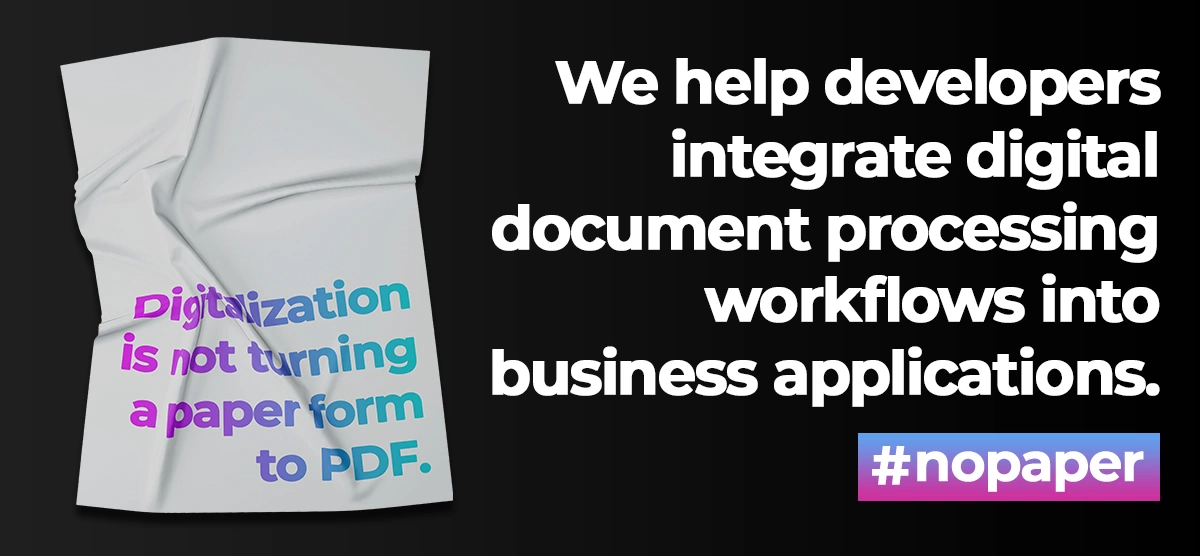 The Importance of Digital Documents
Having digital processes implemented in business workflows has a huge impact on how successful a company is and will be - not only during a pandemic. The main motivating argument to implement digital document processes was saving costs, but the current situation shows that those processes have a strategic impact on businesses.
In a recently published paper1, Forrester Consulting analyzes a survey with 450 senior IT and business decision makers based in the United States, Western Europe and Asia Pacific with responsibilities for digital document processing at their organizations.
Increased customer satisfaction. 40% of respondents say that digital document processes increased customer satisfaction rates.

Electronic signatures. 77% of respondents in the United States say that electronic signatures are important or a critical requirement.
77% of respondents with organizations in North America say e-signature is very important or a critical requirement to support business resilience.
Integrate Document Workflows
Businesses typically implement a number of internal processes for tasks such as order processing, procurements requests and other transaction processes. An electronic document workflow aligns these independent processes in a transparent, dynamic and robust way.
Typical workflows that are streamlined are review and approval processes of documents as they proceed through their document lifecycle. In collaborative environments, automating and supporting this process with technology helps to accelerate the workflows and to save costs.
Digital Document Processes
In order to implement a complete digital document processing strategy, a number of tasks must be fulfilled. Using Text Control products and libraries, all significant steps of a complete workflow can be realized.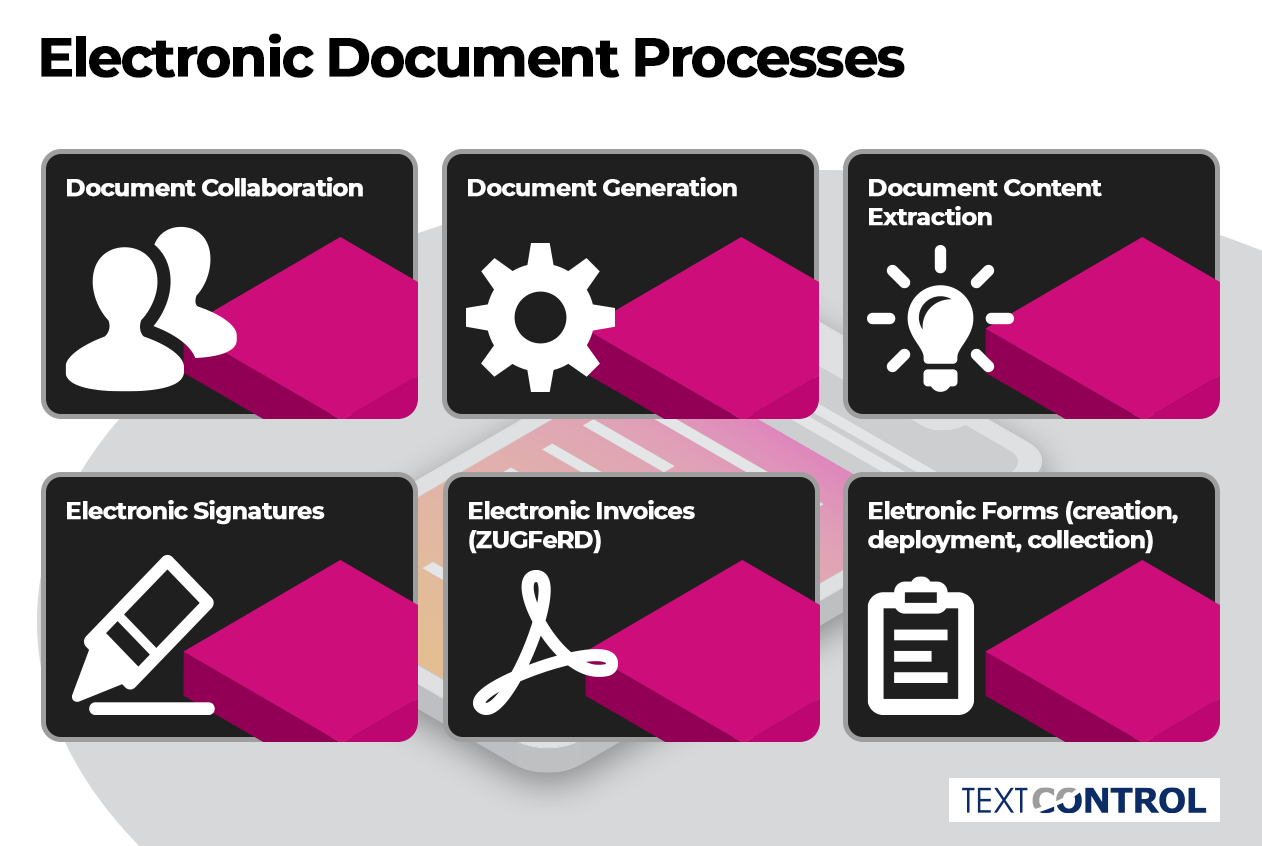 The following list describes the most important digital document processing tasks:
Text Control - The Document Company
Our core focus is to provide the best libraries and components to integrate digital document processing into all workflows and processes. Since years, TX Text Control is no longer only the "best rich text editor". With additional components and services, the clear goal is to provide all required tools to automate document processing and to digitize businesses.
Based on our experience and cooperation with customers across all major industries, we gained significant knowledge in digitalization projects. If you plan to implement digital document processing, contact us to learn more about how we can help you with your project.
1. How Digital Document Processes Are Shifting From Best Practice To Business Necessity