With conference season approaching, our marketing team is working at full blast to plan logistics, demos and travel details. Traditionally, in the yearly business cycle, the first and last part of the year is conference season.
As you can read in our Mission Statement, one of our goals is the Cultivation of a Thriving Developer Community. That implies that we support many code camps and conferences every year around the world to meet our users in person and to get your live feedback on our products. Your feedback drives our development.

South Florida Code Camp 2014
We will start our tour at the South Florida Code Camp 2014 (February 22) in Fort Lauderdale-Davie.
This code camp always has a very good speaker line-up. John Papa, Russell Fustino, Dave Noderer and Esteban Garcia - just to name a few. Text Control is proud to support this great event as a gold sponsor since many years.

BASTA! Spring 2014 in Germany
Our next stop is at the German .NET conference BASTA! Spring 2014 (February 24-28) which is sponsored by Text Control as a bronze partner.
This year, the BASTA! team was able to get Scott Hanselman as a keynote speaker. In his talk "The future is now: JavaScript, Virtual Machines and the Cloud", Scott is talking about the relationship between the Cloud and the Browser, many Languages and one Language, how it might all fit together and what might come next.
At our booth, we will show the latest version of Text Control Reporting and you can learn how easy it is to transform an existing MS Word document into a fully-featured automated report in your .NET application.
Our Text Control MVP and BASTA! speaker André Krämer is supporting our team at our booth.

Orlando Code Camp
We will be back in Florida in March for the Orlando Code Camp (March 22) at the Seminole State College. This code camp always offers loads of high quality sessions with top speakers from Florida and the whole country.
We are sponsoring this code camp since 2011 and we are happy to come back every year.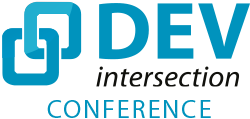 DevIntersection in Orlando
In April, we are flying to Florida again for the DevIntersection 2014 (April 13-16).
200+ sessions, 100+ industry experts and market leading vendors in the expo area. The DevIntersection conference offers content from SharePoint, ASP.NET, Visual Studio, Azure and SQL and is one of the most important industry conferences in the year.
We are very excited about this year's show as we traditionally unveil new products at this conference. And this year, we will have something phenomenal.