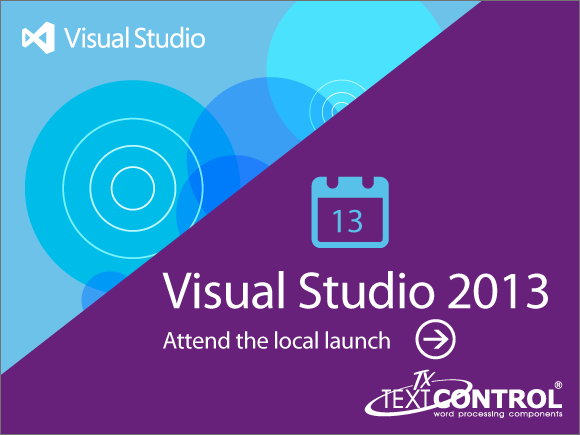 As a member of the Microsoft Visual Studio Industry Partner Program, we have committed to make sure that our products work seamlessly with new versions of Visual Studio. We are very proud that we were able to synchronize our release cycle with the next version of Visual Studio.
All new product versions from Text Control, including TX Text Control, TX Spell and TX Barcode, will be 100% compatible with Visual Studio 2013. We implemented and tested our setups, the toolbox support, help integration, IntelliSense support and many more features with the final RC versions of Visual Studio 2013 to guarantee a complete compatibility to our products.
Register for the Microsoft virtual launch event on November 13th to see how Microsoft has improved Visual Studio.
Happy coding!