We just started a new campaign for our flow type layout reporting functionality of TX Text Control .NET X8. Next month, the below advertisement page can be found in magazines such as MSDN Magazine, SD Times and Visual Studio Magazine.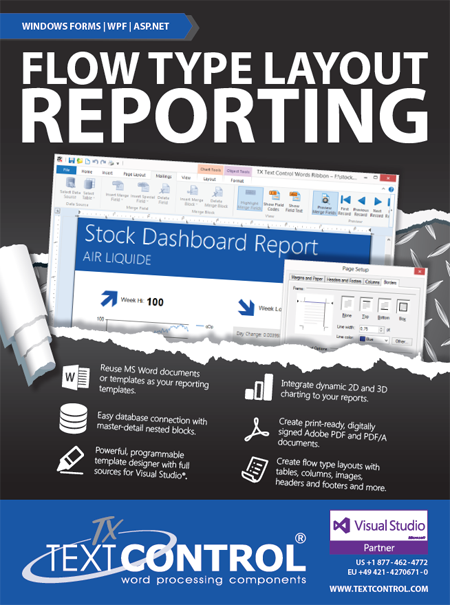 Together with this campaign, we started our "How to migrate from my XYZ reporting tool to TX Text Control?" migration service.
If you are thinking about implementing more flexible reporting into your applications or if you are migrating from MS Word Automation, feel free to contact our engineers to get help with this project.
Stay tuned to learn more about the differences between conventional reporting and the new flow type layout reporting of TX Text Control.