Service Pack 2 for TX Text Control .NET X8 doesn't include only bug fixes and the Visual Studio 2012 Compatibility Pack. It comes with a new version of the MailMerge/Reporting template designer TX Words with an updated Mailings ribbon tab.

The Merge Block menu actions are separated out from the merge fields. You can easily insert merge blocks from existing data tables or you can add custom blocks by specifying a name.
Given that a database has been selected using the Select Data Source button, the Insert Merge Block drop down button lists all available tables.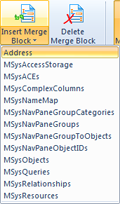 When selecting a table in that list, a dialog opens and can be used to choose the table columns for the new merge block.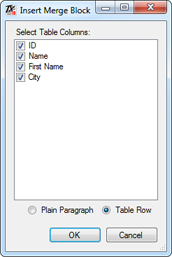 Additionally, you can specify whether the repeating block should be inserted as a paragraph or as a table with columns for each database field. When confirming with OK, a new merge block is added to the template:

This repeating block is also included in the Preview functionality now. Click on Preview Merge Fields and see how the repeating block looks like: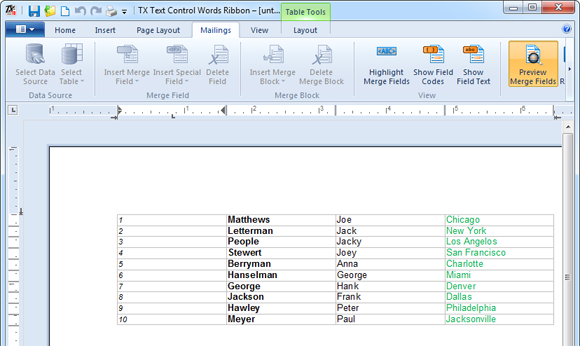 If you did not download and install Service Pack 2 yet, please read the instructions here:
TX Text Control X8 SP2 - Visual Studio 2012 Compatibility Pack released