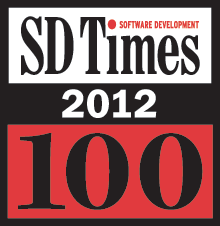 You can lead. You can follow. Or you can get out of the way.
Text Control is leading again. Every year, the SD Times 100 recognizes companies, non-commercial organizations, open source projects and other initiatives for their innovation and leadership. It is the list, where every innovative technology company wants to get listed.
This year, Text Control has been recognized in the User Experience category. We are very proud of this category, as we are investing a lot of research and development time into the user experience of our products. We do not only care about the end-users' point of view, but the developers' experience in Visual Studio as well. It is a good feeling that this has been recognized and rewarded.
This award is very important to us and ultimately, it shows that we did something right.