We just published the medical dictionary OpenMedSpel for OpenOffice.Org in our TX Spell .NET Dictionaries download section.
This medical dictionary includes approximately 50,000 medical terms, medications and drug brand-names. From abdominoscopy to zygapophyseal - words I can't even pronounce. It has been fully tested and approved to be used in TX Spell .NET for Windows Forms and TX Spell .NET for WPF.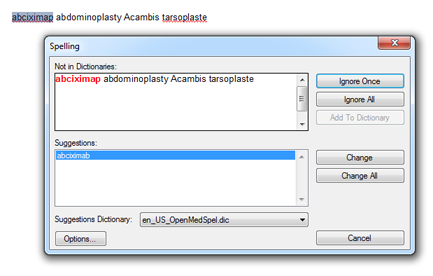 This dictionary is bundled in the en_US dictionary package and can be directly downloaded here: Download Dictionaries.