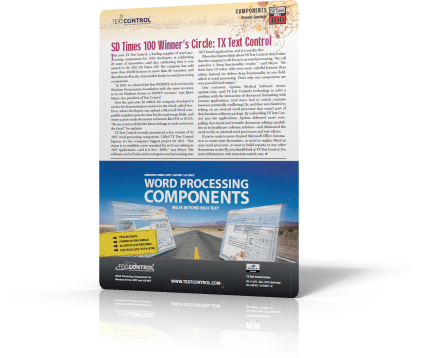 With it's latest August issue, the SD Times published a supplement with the winners of the SD Times 100 award. We are very proud to be recognized as a leader in the Components section of this list.
Since 2003, the editors of the SD Times recognize companies, non-commercial organizations, open source projects and other initiatives for their innovation and leadership.
In a full page article you can read why SD Times recognizes TX Text Control for it's innovation in 2011.
Download the supplement here:
(Browse to page 21 to read the TX Text Control article)