Sneak Peek X13: TX Text Control .NET
This article, part of a series, describes upcoming features that will be part of the next version of TX Text Control. A release date is not known yet and will be announced separately.
Next week, at the DevIntersection in Las Vegas, we will present an early beta of TX Text Control X13. More details about all new upcoming features and improvements will be released after the presentation.
But today, we would like to unveil a major feature for all .NET versions of TX Text Control including Windows Forms, WPF and ASP.NET: MS Word compatible drawings and shapes. The screenshot below shows the new ribbon interface to insert 180+ different shape types into TX Text Control: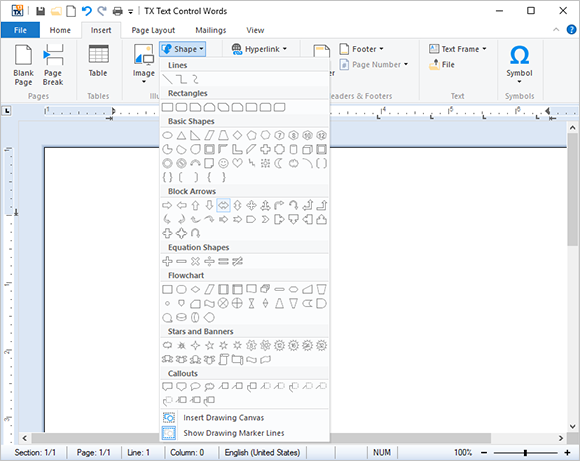 The shapes can be inserted as single objects into TX Text Control and can be completely customized using the ribbon interface, a ready-to-use dialog box and programmatically using the TX Text Control API: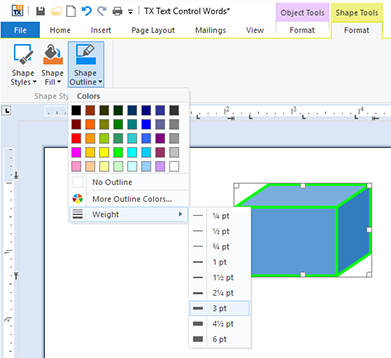 The next screenshot shows the dialog box that can be used to adjust specific settings of inserted shapes: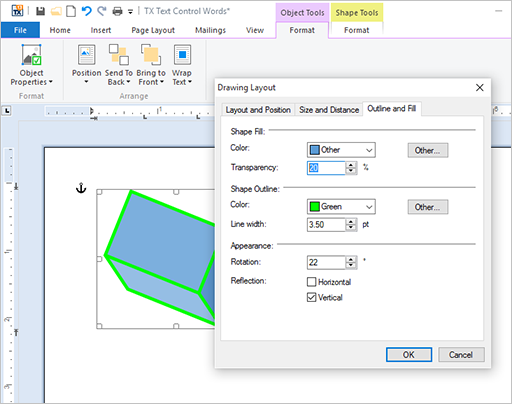 When activating drawing objects, a fully featured editor is available to modify the shape. Shapes can be resized and modified as shown in the animated screenshot below: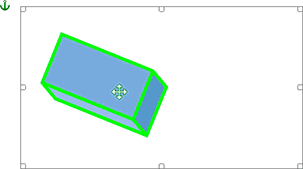 Shape objects can be also grouped in a Drawing Canvas and modified as a group: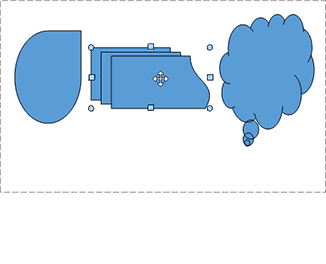 All shape types are compatible to MS Word and can be imported and exported from and to supported formats.
Stay tuned for more stunning new features and make sure to keep your subscription status valid to get all updates as soon as they are available.