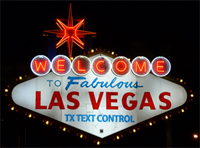 Our booth crate and equipment is already in Las Vegas - the TX Text Control team will follow this weekend. We look forward to an awesome high-quality conference with the best of the best speakers such as Scott Guthrie or Dave Mendlen.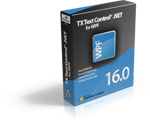 As always in the last weeks, we installed the latest builds of the new TX Text Control .NET for WPF on our demo machines to show you this great technology and the XAML data binding.
If you are attending this conference, make sure that you find the gray-green "WIN AN XBOX 360" flyer in your attendee bag. Bring this flyer to our booth #514 and get your ticket to enter the raffle.
We look forward to meet you. See you in Vegas!