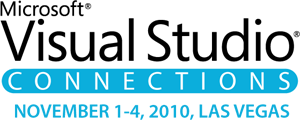 We are back from an amazing DevConnections 2010 in Las Vegas. We are very happy that so many people stopped by our booth in these 3 days to learn more about our new versions and products such as TX Text Control .NET for WPF or just to say hello.
It is always a pleasure to talk to new people, but also very nice speaking with existing users to get your feedback. Thanks for coming by.
We gave away about 1000 baseball hats and it is nice to see them everywhere: In sessions, at lunch or in the evening in the casino or at poolside.
As always, we raffled an XBOX 360 250GB. In the following video you can see our crowded booth during the live raffle. This is always fun and I hope you enjoyed it.
We are proud of the feedback we recieved from you regarding our new WPF version that will be released soon. The XAML data binding and Microsoft Ribbon for WPF support seem to be especially interesting features to those who stopped by.
Some more impressions of our booth area: