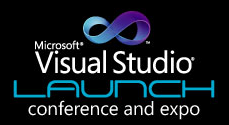 In about 2 weeks, the biggest event of the year is taking place at the Bellagio in Las Vegas, USA: The official Visual Studio 2010 Launch.
Scott Guthrie also announced that Silverlight 4 will be launched at this event as well. It is getting the most important conference in 2010.
Stop by our booth, #518, in the Tower Ballroom to see the latest version of TX Text Control and get a sneak peek at our WPF version that is due out this summer. And don't forget to grab a TX Text Control baseball hat when you visit.
You can send us an e-mail to pre-register for our giveaways or to schedule a meeting with our team.