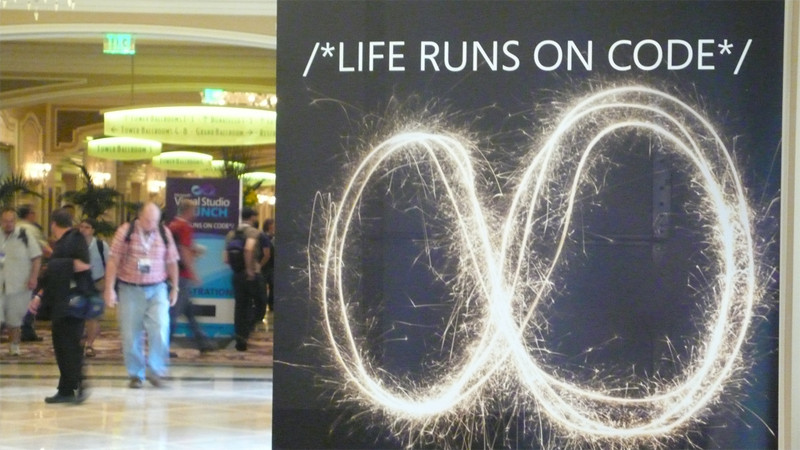 In case you missed the blog, we presented our new versions and future plans for TX Text Control at the Visual Studio 2010 launch in Las Vegas. The day before the conference started, we brought and set up our little 10' booth that you can see in the following photos: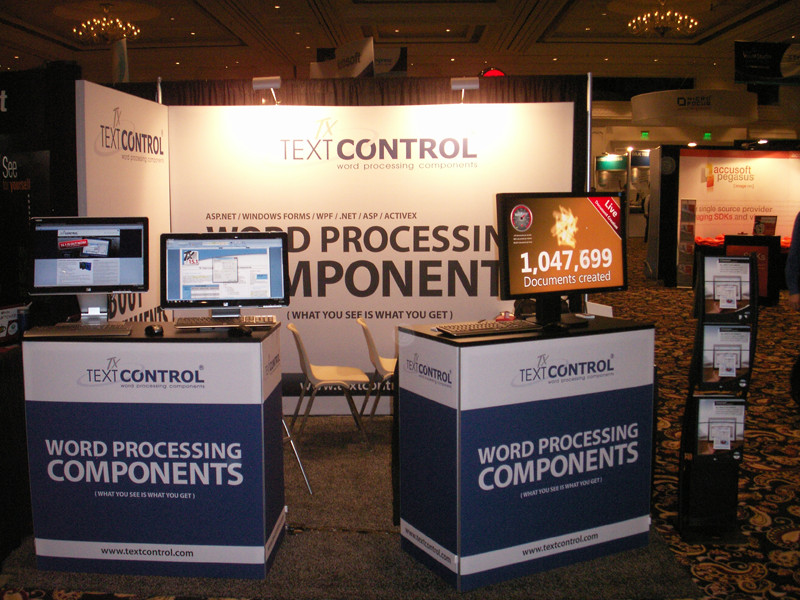 Again, we presented our Document Counter demo that shows the performance, stability and reliability of TX Text Control Server for ASP.NET (incl. Windows Forms), while creating documents. By the end of each conference day, we had created about 5 million documents.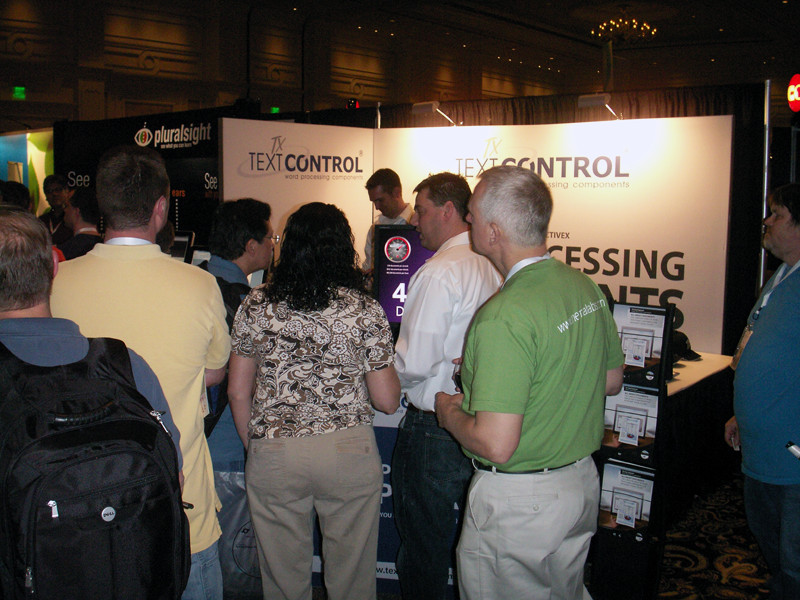 Visitors were very excited about our co-operation with Infragistics as well as Grapecity. We presented a new version of our shipped sample TX Words that includes a complete implementation of the Infragistics RibbonBar.
Additionally, we presented our new WPF version that comes in late Summer 2010 with full Visual Studio 2010 compatibility. We distributed more than 650 of our TX Text Control baseball hats, and many attendees were spotted wearing them during the show (and I heard that it was a very good sun protection at the poolside).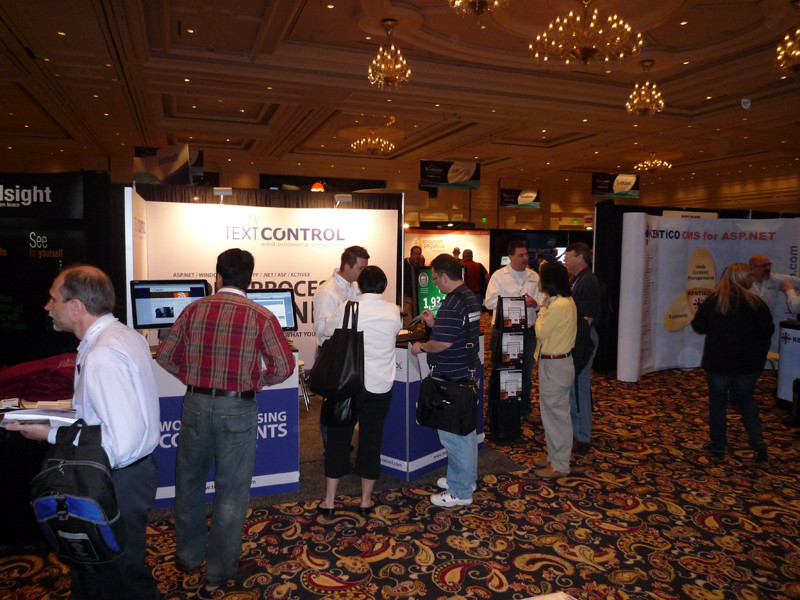 Thanks to all customers and visitors that stopped by our often crowded booth. I would like to apologize to anyone who was left unattended during these busy times, please feel free to contact us now that we are back in the office. Or better yet, stop by our booth at Tech·Ed 2010 in New Orleans June 6 - 10.