I am currently working in our US office in Charlotte*, North Carolina visiting our new sales engineer Craig Anderson. We are discussing and developing new ideas and visions for the future of word processing.
Craig is a very smart and experienced professional with many respected Microsoft certificates for Windows Forms and ASP.NET (MCPD). He will be located here in Charlotte to help our customers integrating TX Text Control into their applications. I am sure that he will introduce himself later in this blog. I just wanted to let you proudly know that our team of professionals is growing.
Tomorrow, we are going to Atlanta, GA to visit our reseller ComponentSource. We will present the roadmap for version 14.0, including all new features such as section breaks, 64bit support, the new Office Open XML (DOCX) import and export and new amazing mail merge capabilities.
Additionally, we are going to present the new TX Template Designer that will be part of TX Text Control Server for ASP.NET (incl. Windows Forms). This new version of the template designer will be improved in many aspects. It will allow you to connect directly to MS SQL Server and be compatible to the MS Word merge fields.
The TX Template Designer will be shipped with TX Text Control Server for ASP.NET (incl. Windows Forms) and can be freely distributed to end-users. It is a complete replacement for MS Word to create templates based on MS Word merge fields. The following screenshot shows a beta version of it: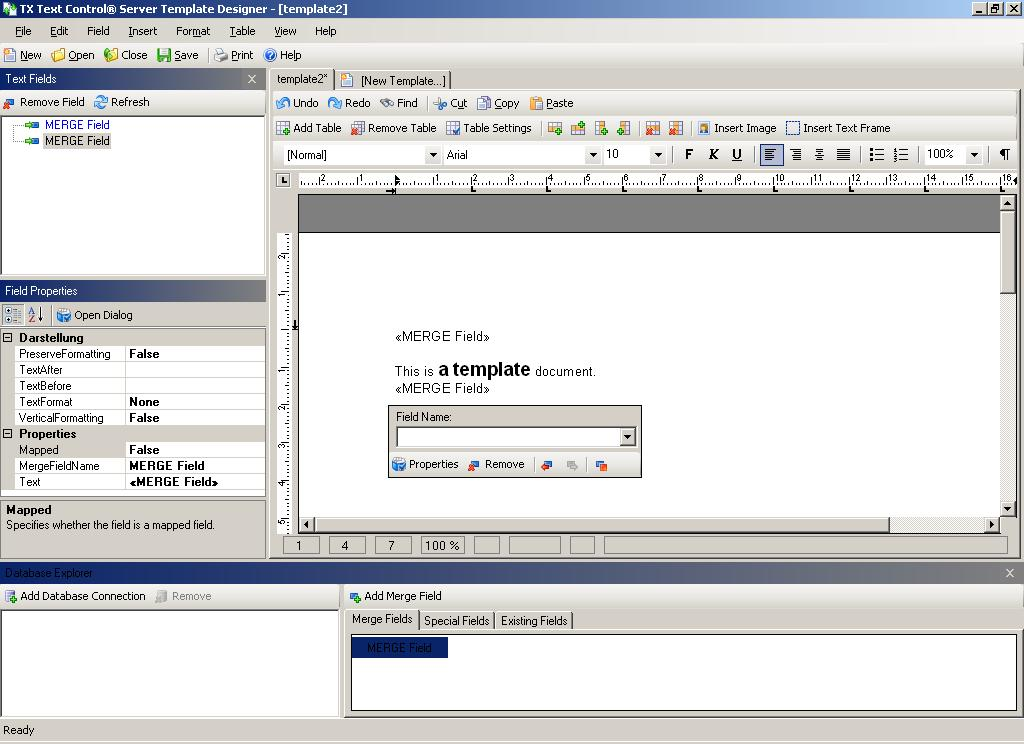 *Charlotte is a very nice city in North Carolina. The weather at the moment is phenomenal: it is the hottest it has been for more than 100 years - an amazing 85 °F!