In May 2018, a European privacy law, the General Data Protection Regulation (GDPR), is due to take effect. Text Control is committed to GDPR compliance across our ReportingCloud services and provide contractual commitments.
If you have determined that you act as a Data Controller under the GDPR, and need a data processing agreement (DPA) in place with vendors that process personal data on your behalf, we make things easy for you.
As a paying ReportingCloud user (all paid license tiers), you can create a Data Processing Agreement (DPA) in your ReportingCloud Portal. At Text Control, we believe in eating our own dog food. Therefore, the agreement is dynamically created using ReportingCloud and ready to be signed.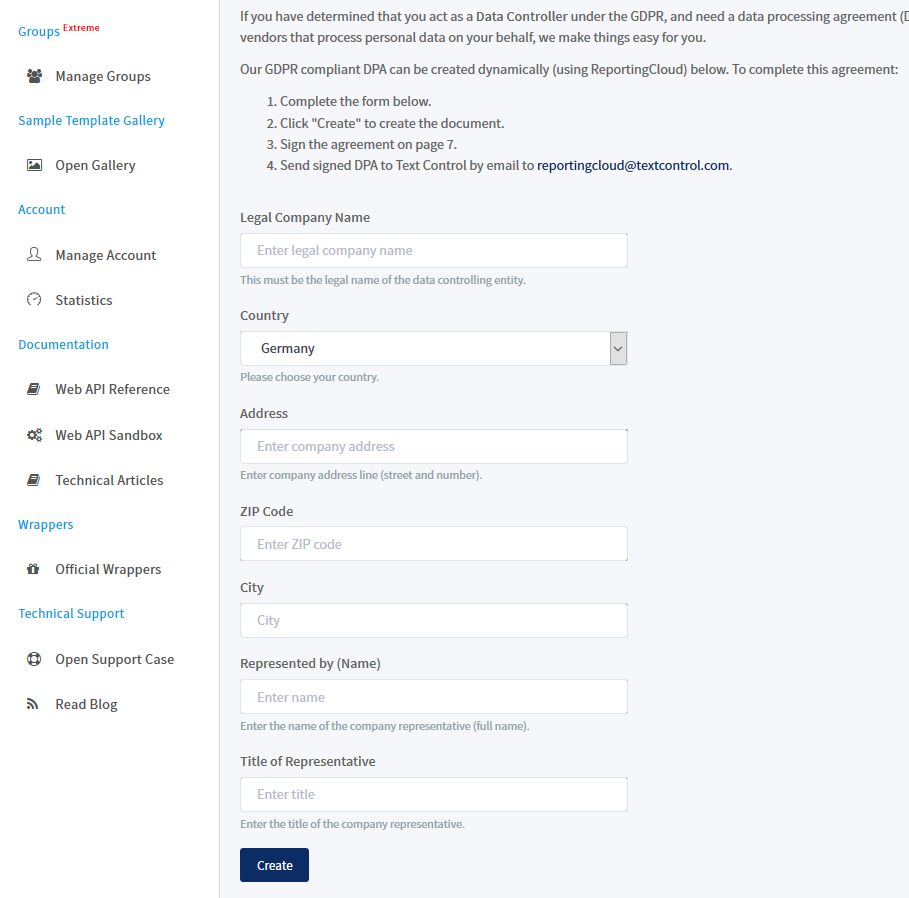 Contact us, if you have any questions or create your agreement online in your ReportingCloud Portal.
Usage Statistics
Additionally, we implemented a new section to visualize the quota relevant transactions in the portal. According to our GDPR commitment, log files are carefully stored and the statistics are available beginning with May 2018 and going forward. You will find the Statistics in the Account menu in your portal: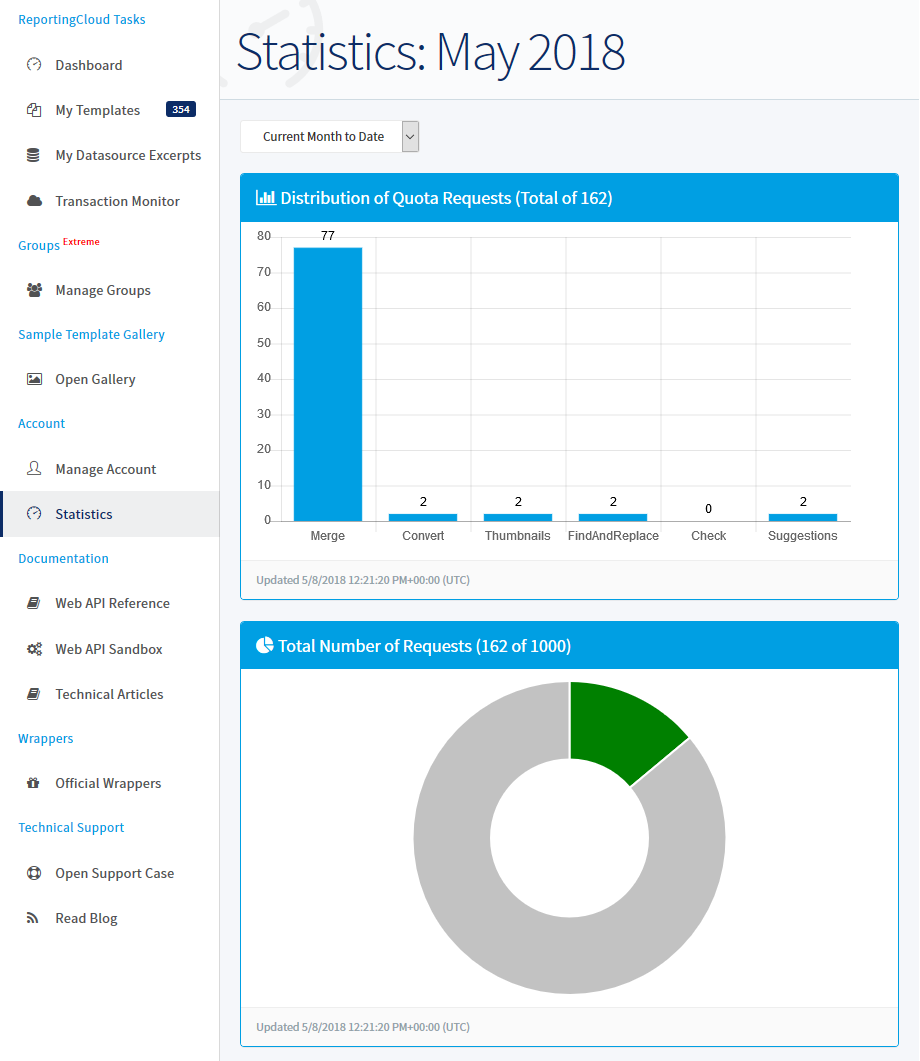 At the 1st of a new month, you will find the complete statistics for the previous month in your portal statistics section. The "Current Month to Date" statistics is a live view on your current usage in the current month. This is also a very helpful feature in the future for monthly subscriptions that are planned to be rolled out soon. Based on the usage statistics, it is easier to decide the license level for future monthly renewals.
Let us know what you think of these new portal features. We are very interested in getting your feedback. Happy coding!