We just launched HighEdit Converter Plus, a high-performance and accurate tool that converts HED files to RTF, DOC, DOCX, PDF and TX Text Control format.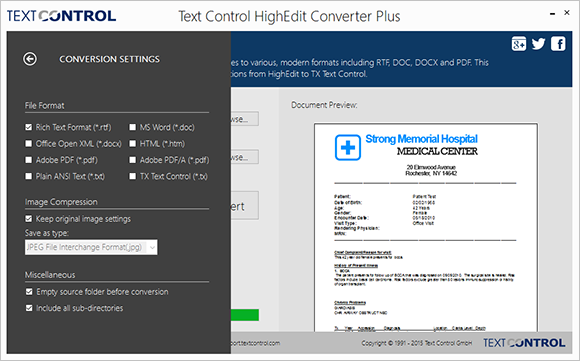 HED files are documents created with the discontinued word processing component HighEdit and were used in many legacy applications. HighEdit is not available anymore and has been replaced with TX Text Control in many projects.
HighEdit Converter Plus converts Heiler HighEdit *.hed files to various industry standard and modern formats such as RTF, DOC, DOCX, HTML, PDF, PDF/A and TX Text Control.
The export formats and various settings can be adjusted when starting a batch conversion process. This tool helps you to convert thousands of legacy documents to modern, industry-standard formats.
Learn more about the tool and download a trial version on our new micro website: