Using TX Spell .NET, you can easily integrate powerful proofing tools into your TX Text Control based applications. The proofing tools for Windows Forms, WPF and ASP.NET doesn't only provide powerful spell checking, but also hyphenation, a strong suggestion engine and language detection features. With more than 50.000 words per second, TX Spell .NET for Windows Forms is the fastest spell checking engine for .NET.
Spell-as-you-type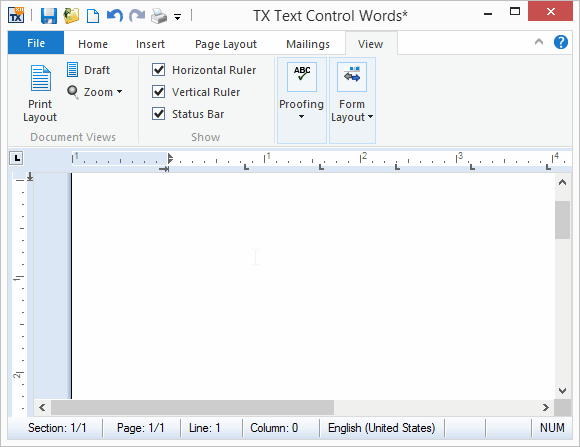 Words that are not in the selected or user dictionaries are underlined using wavy red lines. TX Spell .NET for Windows Forms persistently checks spelling as you type, word by word, and as you copy and paste. Right-clicking on a spelling mistake presents a context menu with suggestions and options to Ignore All or Add to user dictionary.
Integrated Dialog Boxes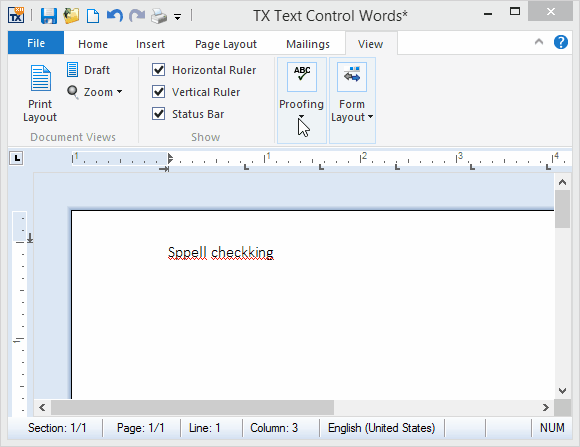 Using the integrated dialog box, you can see which words are incorrectly spelled, replace the word with one of the suggestions, ignore the spelling mistake just this once, or ignore it completely. The options dialog box allows you to specify which kinds of words should be ignored and whether repeated words should considered a spelling mistake or not.
Hyphenation Support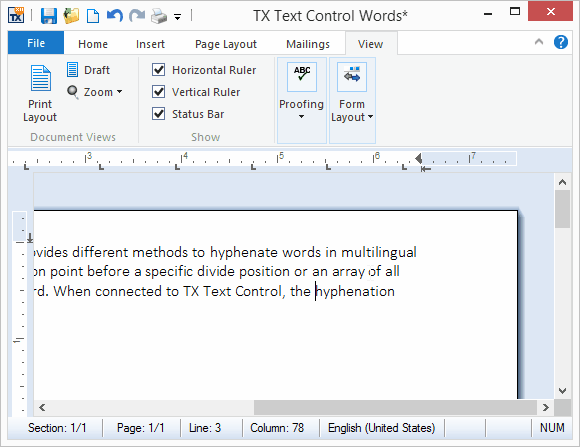 TX Spell .NET for Windows Forms provides different methods to hyphenate words in multilingual documents. It returns the hyphenation point before a specific divide position or an array of all hyphenation points for a defined word. When connected to TX Text Control, the hyphenation works automatically based on the new language regions in TX Text Control.
Language Detection Engine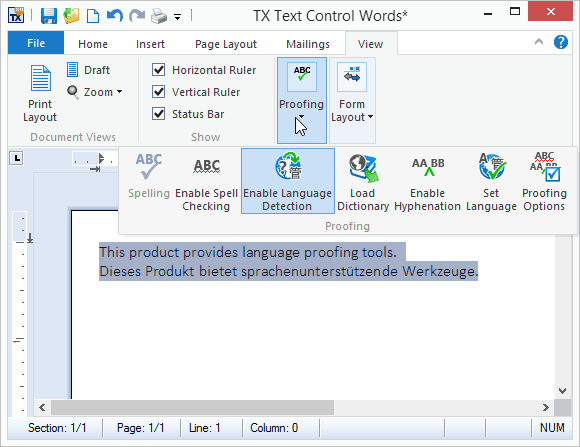 TX Spell .NET for Windows Forms supports language detection. Language scopes from a given string or complete document for more than 30 languages can be detected. The algorithm supports nested scopes such as bracketed text or bi-directional text in various, mixed languages.
In TX Text Control, language scopes can be defined using the Selection.Culture property. Based on the detected languages, proper dictionaries can be added to the dictionary collection or appropriate hyphenation lists can be loaded.
Download your 30-day trial version today and add proofing tools to your applications.